21.5 million Americans suffer from substance abuse every year.
The long-term effects of substance abuse are severe — the WHO reports that drug addiction and abuse is directly accountable for roughly 5.4% of the global burden of disease.
It doesn't need to be this way.
Drug addictions are treatable with the help of experienced medical practitioners, community support, and drug therapies — all of which can be accessed through rehabilitation centers across the country.
Making the decision to seek out help from rehab centers is easy — finding the right one, however, can be a challenge.
Here, we discuss the different rehab center options, what to consider when shopping for a rehab center near you, and what to ask when visiting the rehab center for the first time.
We aim to demystify the rehabilitation process to lower the threshold for those seeking treatment. If treatment is clear and easy to find, successful recovery becomes significantly more likely.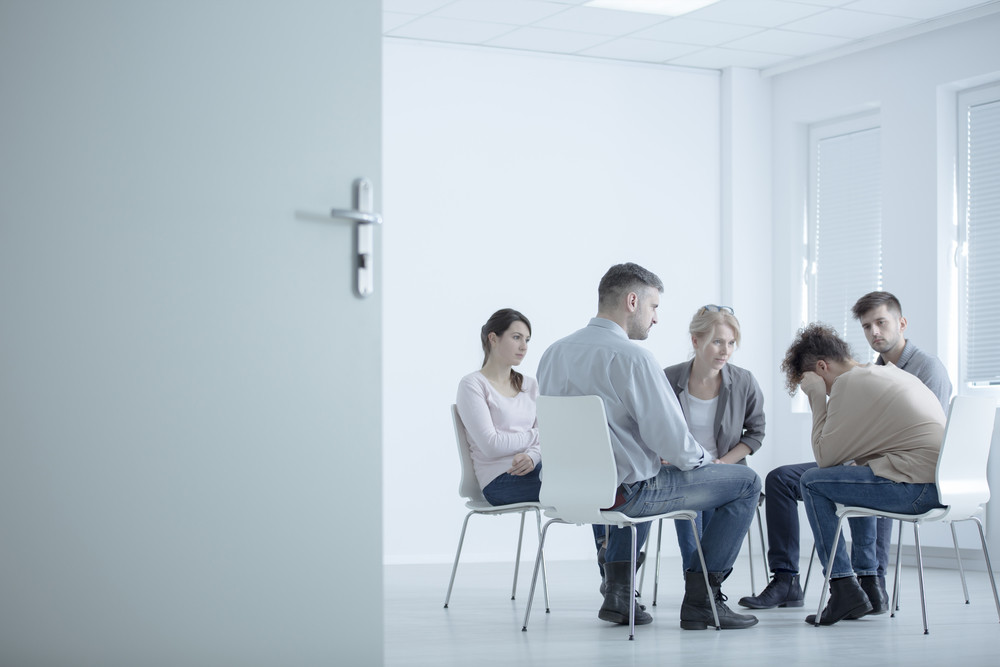 What to Consider When Searching for Rehab Center
You may be wondering; "how can I find the best drug rehab near me?"
Finding a good drug rehab center may feel overwhelming at first. With careful consideration and some research, it isn't difficult to assess the options available for you, a friend, or a family member suffering from drug or alcohol addiction.
Here are 4 factors to consider when searching for a drug rehabilitation center nearby:
1. How Much Does the Program Cost?
One of the biggest hurdles to cross when searching for a drug rehabilitation center is the cost of the treatment itself. There are drug rehab centers to suit everybody's budget.
Rehabilitation centers are known for being expensive — and for good reason. As discussed above, successful drug rehabilitation requires a lot of effort and resources depending on the individual needs of the person undergoing treatment.
Not all rehab centers are expensive. In fact, there are plenty of state-run, non-profit, and faith-based programs that are highly cost-effective. Government grants, scholarships, veteran programs, and insurance coverage are also available to help addicts get the help they need.
Drug and alcohol rehabilitation centers cost anywhere from free, to $65,000 per month depending on the level of luxury required during treatment.
The cost of drug rehabilitation treatment can vary a lot — based on several factors:
Inpatient versus outpatient treatments
Privately owned versus government-funded programs
Other medical conditions needing additional treatment
The level of post-treatment care needed
The level of luxury provided by the center
Low-Cost Rehabilitation Centers
Free or cheaper rehabilitation centers are still excellent options — but are often run by government agencies, nonprofit organizations, or faith groups. These come with varying levels of care and may or may not have the latest modern treatment options.
For free, state-run facilities, you generally need to prove the following information while applying:
Official residence in the state, based on the state's definition
Lack of income and insurance
Legal residence in the US
Addiction status and need for intervention
Pregnant or a veteran
Addiction to IV drugs
High-Cost Rehabilitation Centers
Some rehab centers are very expensive but come with a number of additional perks to make recovery smoother and more comfortable.
Some rehab centers offer private serviced suites, sensory deprivation chambers, biometric analysis, yoga, horse-riding, and numerous other perks. These options may help the patient feel more comfortable during the process but aren't always necessary.
You may need to verify your income before you're accepted to some of the more prestigious rehabilitation centers. You will also need to disclose if you need financial support while staying at the rehabilitation or detox centers or not.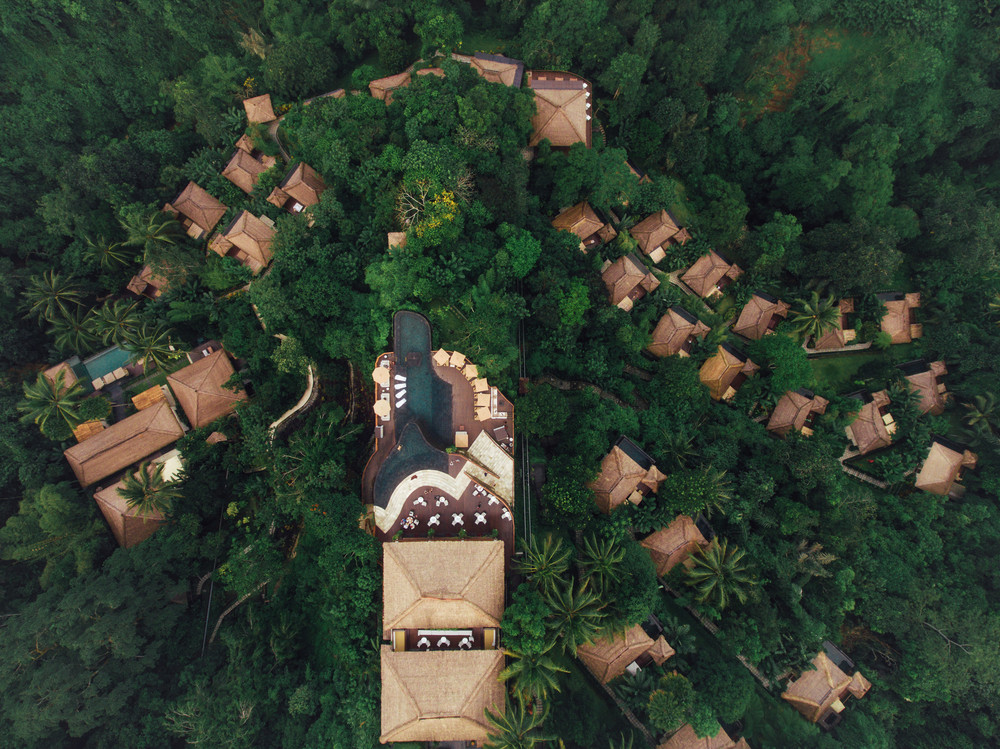 2. Will Your Insurance Cover Part or All of the Costs?
Many rehab centers are covered under insurance plans. It's important to verify if your insurance will cover the entire cost of the treatment or not.
The Affordable Care Act requires that insurance policies issued under the state health exchanges and through Medicaid programs must provide coverage for addiction treatment. The level of coverage offered depends on your individual insurance provider. Ask your insurance provider what they cover when attenting a rehab near me.
2. How Long Will the Stay Be?
How long do you need to stay in rehab for it to be effective?
The simple answer is "as long as you need to in order to stay sober".
This is different for everybody, and there are many factors that contribute to this. Leaving before the treatment had enough time to reach the foundation of the problem often results in relapse — so it's better to plan for longer rather than shorter durations.
According to The National Institute of Drug Abuse, research indicates that most drug addicts need at least three months in treatment to significantly reduce or stop drug use. The best outcomes occur with longer durations of treatment.
The first two weeks at the center are often spent just overcoming withdrawal symptoms — referred to as "detoxing".
Behavioral and deeper emotional treatment can only truly begin once this is over. Many people will even go to a separate detox facility in the weeks prior to checking into a residential rehabilitation center where the real deep-rooted treatment can begin.
Most rehabilitation centers offer 30, 60, and 90-day treatment plans. Usually, the biggest factor that determines the amount of time spent in rehabilitation centers is funding — this includes insurance, family funding, government grants, or self-funding.
Often times the 90 days of treatment is a combination of inpatient and outpatient treatment (more on this later).
In all cases, inpatient care is recommended for at least the first 30 days of treatment, and should always end with several months in a support group to maintain sobriety.
3. What Type of Drug Addiction is Being Treated?
Not all rehabilitation centers will deal with all types of drug addiction, and some recovery centers will only treat behavioral addictions such as sex or gambling addiction.
Additionally, depending on the level of addiction, a dedicated detox center may be required before attending the rehab.
Detoxing serious drug addictions can be fatal if not done under the careful supervision of experienced medical staff with access to the right medications and therapies — especially involving drugs such as opiates, benzodiazepines, and alcohol.
4. What Type of Rehab Center is Best Suited?
There are a few different philosophical stances a rehab center can have, and not all will work for everybody.
There are faith-based centers that focus most of their behavioral treatments around religion, while others take a purely medical approach.
Government treatment centers are often the most cost-effective, but aren't the most comfortable and may lack some therapeutic options or comforts.
Private centers tend to be the most expensive, but offer additional levels of comfort and luxury to help those undergoing treatment unload the stresses involved with detoxing.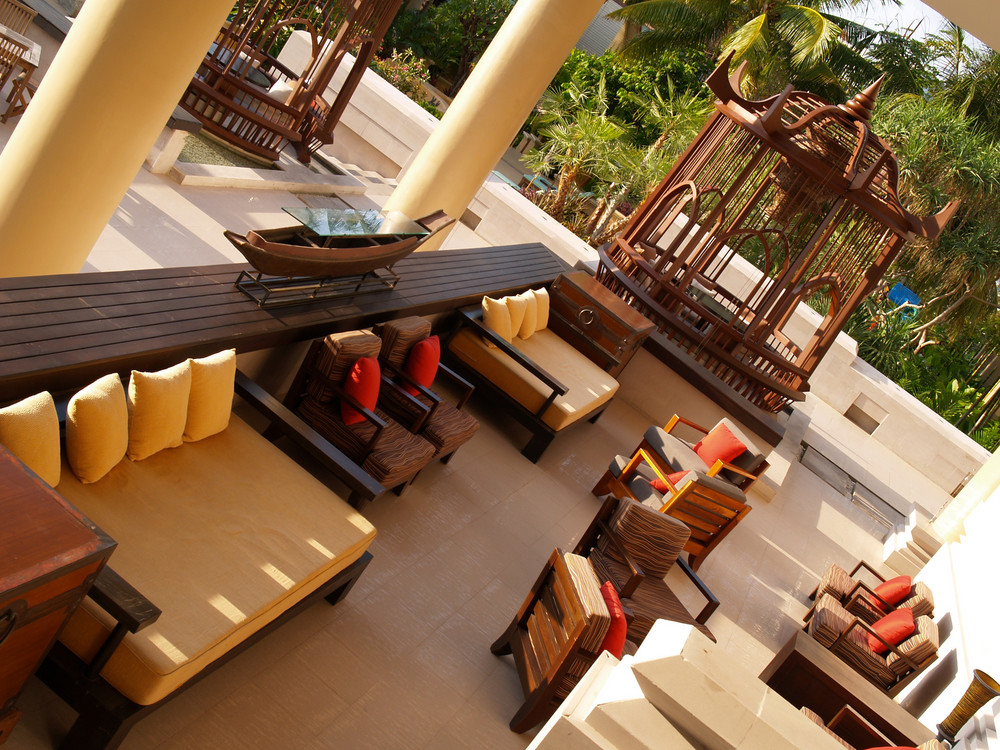 Do Rehabilitation Centers Work?
One of the most important questions to ask yourself when researching rehabilitation centers is whether or not rehabilitation centers actually work to treat drug addiction.
In short, drug rehabilitation centers are highly effective and remain the gold-standard of drug addiction therapy.
Over the past couple of decades, there's been a lot of research into the effectiveness of rehabilitation programs of various calibers.
In-patient rehabilitation centers (near me) have consistently shown to have a significantly better outcome than self-treatment or treatment programs with minimal involvement.
Treatment in these centers are so effective, the Affordable health care act was adapted under the Obama administration to include coverage for the treatment of drug and alcohol disorders — according to the Office of National Drug Control Policy.
Many states offer drug rehabilitation as an alternative to prison. According to a report published by the Justice Policy Institute, every $1 spent on rehabilitation of cocaine addiction alone saves the state about $7.48 in societal benefits such as medical and incarceration costs.
The Principles of Effective Drug Addiction Treatment
Treating drug addiction isn't as straightforward as many would hope.
It's a complex problem, with a complex set of variables to consider during treatment. Underlying health conditions, social issues, low income, and violent or suicidal outbursts all need to be considered and managed.
The National Institute of Drug Abuse provides a list of 13 essential principles that need to be considered for effective drug addiction treatment:
Addiction is a complex but treatable disease
No single treatment is appropriate for everyone
Treatment needs to be readily available
Effective treatment attends to multiple needs of the individual
It's critical that enough time is allotted for treatment in order to be effective
The effectiveness of behavioral therapies including individual, family, or group counseling shouldn't be underestimated
What other rehabs near me offer the same services?
Medications are an important element of treatment
Treatment needs to be assessed and adapted constantly
Mental disorders are common among recovering drug addicts
Detox is only the first step of rehabilitation, the rest is equally important
Treatment does not need to be voluntary to be effective
Drug use during treatment must be monitored continuously — lapses do occur
Treatment programs should test patients for the presence of HIV/AIDS, hepatitis B and C, tuberculosis, and other infectious diseases
A good rehabilitation or detox center will follow these principles closely.
5 Stages of Effective Drug Rehabilitation
1. Detoxification
When someone is addicted to drugs or alcohol, their body has become physically dependant on it.
If the drugs are stopped, the body falls into a state of disarray, causing the user to feel terribly ill, anxious, nauseous, feverish, and/or confused.
This is referred to as withdrawal.
The detoxification stage seeks to treat the physical addiction of the drug by supporting the patient while they gradually wean off the drug. This can take anywhere from 1 to 6 weeks depending on the level of addiction and the substance being abused.
Withdrawal on some drugs is worse than others, but none of them are comfortable.
With the oversight of a team of medical professionals — detox and rehab facilities are a safer way to go through withdrawal.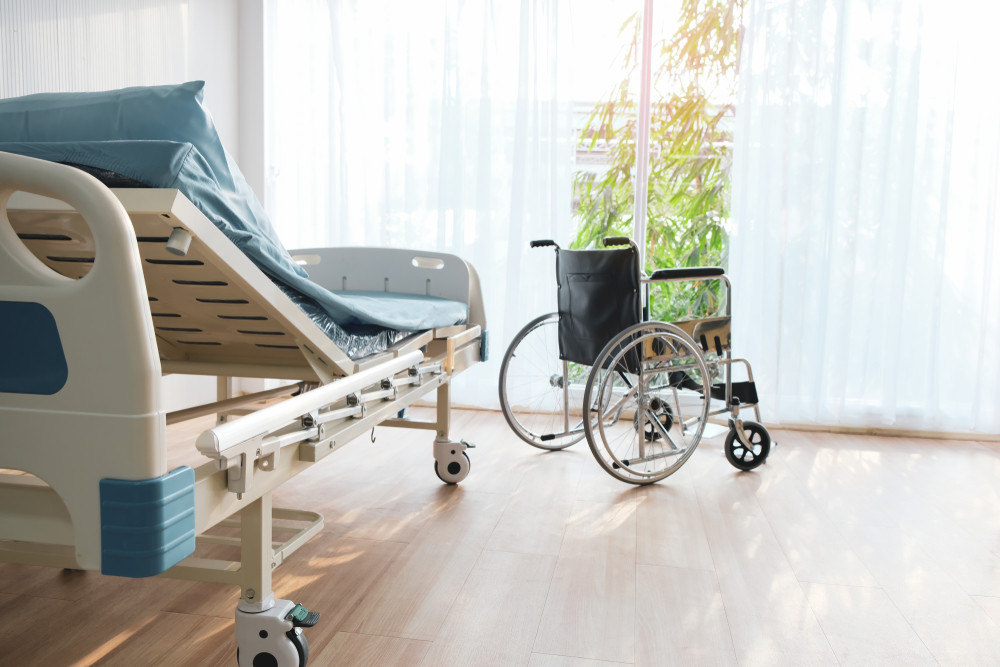 2. Inpatient Treatment
Once detox is done, the patient then goes through inpatient care. They're closely monitored to prevent a crisis and other mental health issues.
Some inpatient rehab facilities will take care of detox at the same time, while others require detox to be handled beforehand.
Inpatient facilities are an extremely important stage in the recovery process to help users address the acute challenges of quitting substance abuse. Psychologists, nurses, and doctors are all nearby to help the patient get through the first couple of weeks following detox.
3. Outpatient Programs
Outpatient treatment involves a structured recovery plan for patients who no longer need immediate oversight from a medical team. It's useful for patients who leave inpatient facilities to remain structured and maintain their sobriety when they return to their normal life.
It's when the patient returns to normal life that they're faced with the biggest challenges. They're exposed to many of the same triggers they've experienced beforehand that were associated with their drug use and therefore tempt the patient to relapse.
Outpatient programs can range from spending a few hours per day in a treatment center before returning home, to weekly or biweekly meetings with a therapist.
There are also intensive outpatient programs designed as a middle ground between inpatient and outpatient rehab. The patient lives at home but attends a treatment facility for most of the day.
4. Personal Therapy
Personal therapy is important for long-term maintenance of sobriety following an addiction. It allows patients to be monitored by a health professional and helps them talk about their problems and work through challenges and temptations to start using again.
Therapy often goes on for several years following addiction but can vary a lot from one person to the next.
5. Support Groups
Once a rehabilitation program is complete, most patients are directed to a group program. These programs are often lead by past members of the group who have successfully maintained sobriety for several years and have turned their lives around for the better.
These groups introduce like-minded people and help users tackle their urges or temptations to start using again by providing a level of accountability.
Some support groups, such as Alcoholics Anonymous, use a 12-step program to keep ex drug-users on the path of sobriety long-term.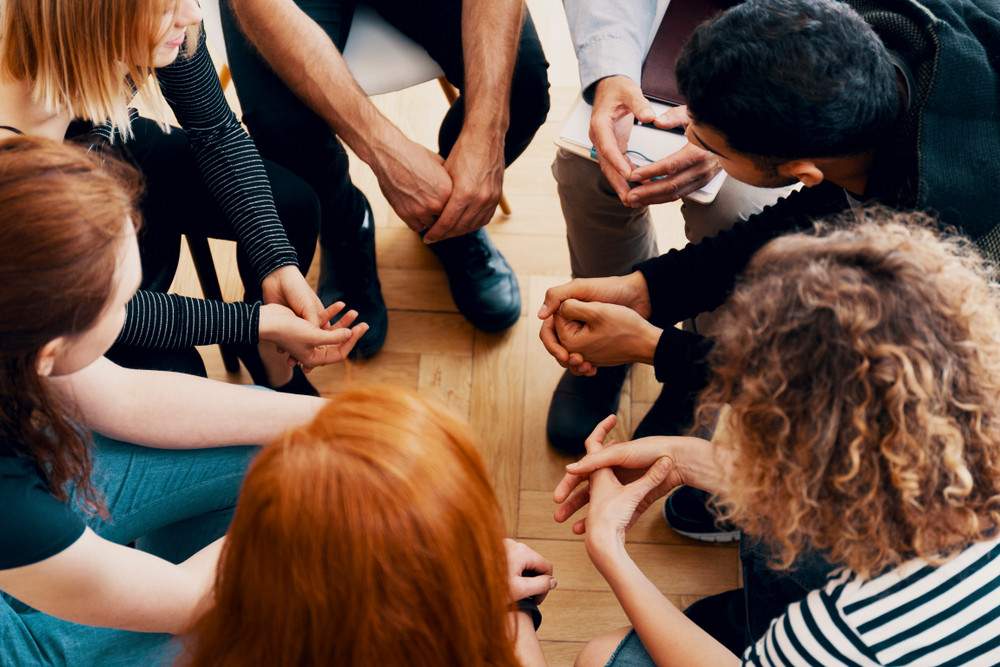 What If Treatment is Too Expensive?
For some, the perceived cost of treatment is enough to deter them from seeking treatment for themselves or their friends and family members.
Putting treatment off may lead to those affected to avoid getting any help at all, according to the National Institute of Drug Abuse.
Fortunately, there are a number of options available to help you or those you love to gain access to the treatment they need.
1. Government Grants
The government offers grants to help specific people find access to the treatment they need. This is usually only offered to people within specific criteria.
In order to qualify for a government rehabilitation grant you must be:
Pregnant women who are IV drug abusers
Pregnant women with other types of addiction
Anyone who is an IV drug abuser
Women who have given birth to a child in the past year
These criteria can vary from one state to the next, and not all states offer these grants.
2. Scholarships
Some facilities will offer scholarships to reduce or eliminate the cost of treatment for select individuals.
SAMHSA also offers various grants and scholarship options.
You can also make go-fund-me fundraisers to get community support to help pay for treatment costs.
3. Financing Options & Loans
Some centers offer financing options to help people afford the cost of the treatment they need. There are also some specialty loan providers that offer financing options specifically tailored to those seeking drug rehabilitation treatment.
4. Veterans
The U.S. Department of Veterans Affairs offers substance abuse treatment coverage the Veterans Administration.
This covers things such as:
Screening for substance abuse issues
Long-term or short-term outpatient treatment
Intense inpatient treatment
Medical detox and follow-up support
Counseling services for individuals and couples
Self-help groups
Medications to help manage withdrawal and reduce craving
The Dangers of At-Home-Detox
Many people can't afford detox center fees to treat their addiction and find it too hard to apply for grants or scholarships so they try it at home instead. Although it's perfectly possible to do this, it's not always the best option.
Drug detox can be extremely dangerous if done incorrectly, and in many cases, the user becomes too sick to continue with the treatment and will relapse — failing treatment altogether.
Additionally, severe drug withdrawals can be fatal — either through severe depression and suicidal thoughts or through a physical inability to maintain the balance of essential body systems.
Drug detox centers spend a lot of time and effort monitoring their patients to assess health, and administer life-saving intervention should something happen. These are often unavailable in the home setting, especially if there's nobody to monitor the patient at all hours of the day for several weeks at a time.
Professional detox is not only much safer but, thanks to modern drug therapies, it's also much more comfortable.
Questions to Ask When Searching for a Drug Rehabilitation Center
What does the treatment plan involve?
How long is the program?
What is your facilities success rate?
What do living arrangements involve?
How much one-on-one therapy time is provided?
What are the credentials of your key staff members?
What are your aftercare program options?
How many clients does the facility treat at one time?
Do you offer a family training program or family therapy?
How many hours of therapy are conducted on a daily basis?
Do all patients need to enter voluntarily?
Can you offer additional treatment needs for other associated medical conditions?
What are your visitation policies for friends and family?
Is there a waiting list to get into this facility?
What happens to patients who relapse during treatment?
References
Abraham, A. J., Andrews, C. M., Grogan, C. M., D'Aunno, T., Humphreys, K. N., Pollack, H. A., & Friedmann, P. D. (2017). The Affordable Care Act transformation of substance use disorder treatment.
Prendergast, M. L., Podus, D., Chang, E., & Urada, D. (2002). The effectiveness of drug abuse treatment: a meta-analysis of comparison group studies. Drug and alcohol dependence, 67(1), 53-72.
Farrell, M. (1994). Opiate withdrawal. Addiction, 89(11), 1471-1475.
Watson, R., HARTMANN, E., & SCHILDKRAUT, J. J. (1972). Amphetamine withdrawal: affective state, sleep patterns, and MHPG excretion. American Journal of Psychiatry, 129(3), 263-269.
Sullivan, J. T., Sykora, K., Schneiderman, J., Naranjo, C. A., & Sellers, E. M. (1989). Assessment of alcohol withdrawal: the revised clinical institute withdrawal assessment for alcohol scale (CIWA‐Ar). British journal of addiction, 84(11), 1353-1357.
Trevisan, L. A., Boutros, N., Petrakis, I. L., & Krystal, J. H. (1998). Complications of alcohol withdrawal: pathophysiological insights. Alcohol Research, 22(1), 61.