Bath Salts — the drug — has nothing to do with the Epsom salts you put in the bath to relax at the end of a long day. These bath salts are powerful addictive stimulants with debilitating, sometimes irreversible side-effects.
Bath salts are an addictive stimulant drug known for causing bizarre activities in users. The media has hyped public fear of bath salts in recent years after reports of people doing horrendous acts of violence and self-mutilation while under the influence.
An addiction to bath salts is treatable if you know where to look. 
Here, we'll discuss what bath salts are, and why they've become such a major problem over the past decade. We'll also cover what to do if you or someone you love find themselves addicted to bath salts.
Let's get started.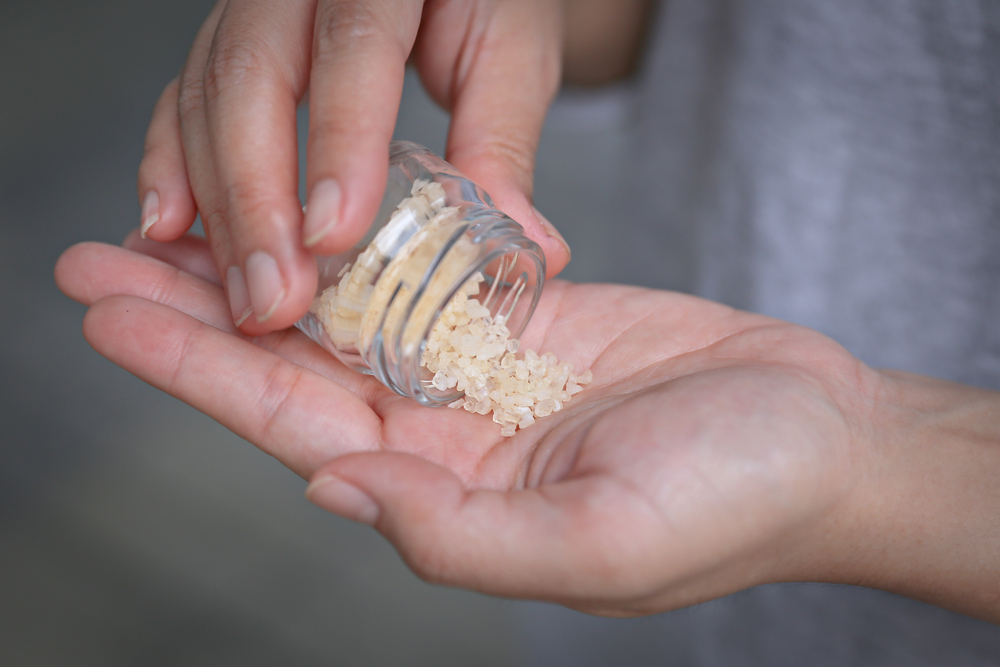 What Are Bath Salts?
Bath salts are the common name for a class of drugs known as synthetic cathinones.
The reason bath salts got this name is that the crystal white powder resembles Epsom bath salts — and is thus commonly called this nickname to sell the drug discreetly.
Bath salts are categorized legally as a "New Psychoactive Substance" (NPS). This class of compounds includes compounds that were designed in a lab to resemble illegal psychoactive drugs. They were created as an attempt to bypass the legal status of restricted compounds.
In the past, as long as a newly discovered compound was structurally different than an illicit drug, it wasn't considered illegal — even if it produced the exact same effects.
Bath salts came about as an attempt to find new, "legal" highs.
Bath salts are now explicitly outlawed for their horrific and often lethal psychoactive effects.
Before this, bath salts were sold in head shops and online stores under various brand names.
Some of the Legal Brands of Bath Salts in the Past Include:
Bliss
Cloud Nine
Lunar Wave
Vanilla Sky
White Lightning
On the Street, Bath Salts are Often Sold Under Names Such as:
Bath Salts
Plant Food
Jewelry Cleaner
Phone Screen Cleaner
Fertilizer
Chemically, bath salts are a group of synthetic derivatives of the naturally occurring cathinones found in the khat plant (Catha edulis).
What is the Khat Plant?
The khat plant is the origin of bath salts. It's a modest shrub native to Eastern Africa and the Arabian peninsula. Khat leaves are chewed to release the active cathinones and produce the desired high.
Traditionally, the plant was used for its stimulating, euphoric, and appetite-suppressing effects. Hunters would chew khat to endure long hunting trips, and people would take them during ceremonies and celebrations to stay awake throughout the night.
To this day, khat remains a popular herb in the Middle East and parts of Africa. Over 20 million people in the Arabian Peninsula and East Africa chew khat leaves daily.
The plant is very similar to the coca plant (Erythroxylum coca) from South America — the source of cocaine. Both plants in their natural form aren't considered drugs of abuse, however, their isolated extracts — cocaine and cathinones— are highly addictive, dangerous drugs.
Unlike cocaine, bath salts aren't concentrated extracts of the plant — they're made synthetically in a lab. They were originally made to mimic the structure of naturally occurring cathinones but were sold as separate compounds. This allowed them to avoid the illegal barriers of selling natural cathinones.
Bath salts are super-concentrated synthetic versions of these cathinones which produces significantly stronger effects on the body.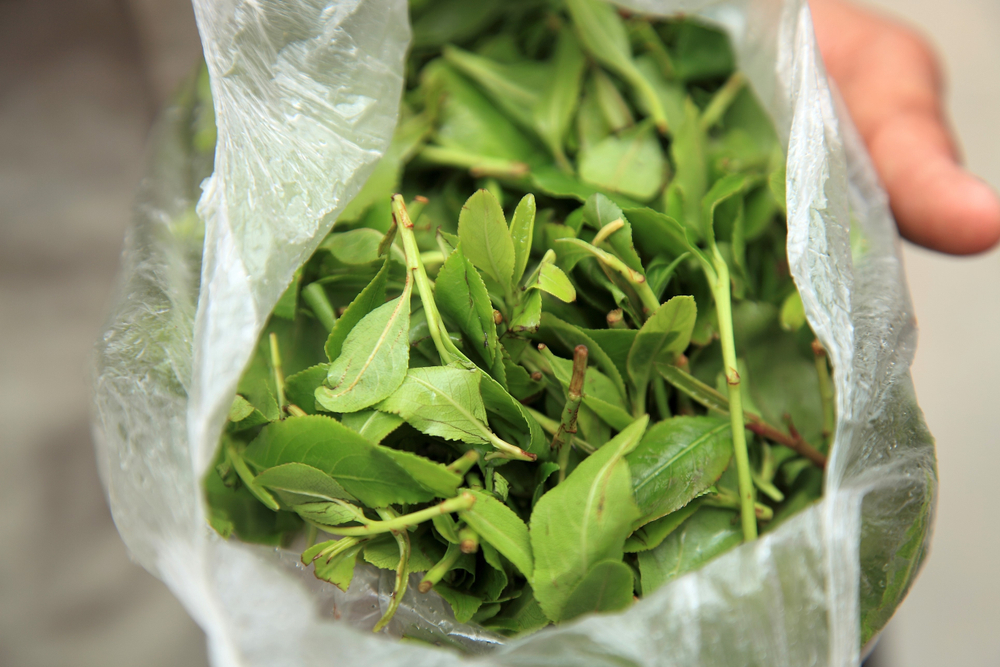 What Are the Effects of Bath Salts?
Bath salts produce a variety of effects on the body — primarily by increasing concentrations of dopamine in the brain associated with memory, homeostasis, the reward center, and various other aspects of cognitive functioning.
Common Effects of Bath Salts Include:
Paranoia
Hallucinations
Excessive friendliness
Increased sex drive
Panic attacks
Delirium
Psychosis
Anxiety
Desensitization to violence
Disattachment
The Dangers of Bath Salts
Bath salts are now considered to be one of the most dangerous classes of drugs available. In the past couple of years, outbreaks of bath salt use has popped up across the country.
In 2014, Florida experienced a serious outbreak of bath salts. It was a serious problem for the state as people were doing all kinds of insane activities while under the influence. This outbreak involved a particularly strong version of bath salts known as flakka.
Bath salts are very dangerous — causing extreme hyperstimulation in the brain, increased body temperature, psychotic episodes of paranoia and hallucinations, and self-mutilation or violence towards others.
How Do Bath Salts Work?
This class of drug is relatively new, and researchers are still trying to understand exactly how they work in the brain to produce their effects. This is what we know so far.
Bath salts increase dopamine and norepinephrine levels in the brain. As these neurotransmitters become more concentrated in the brain, it causes changes in brain chemistry. Body temperature increases, we become highly stimulated, and we may start hallucinating.
Bath salts increase dopamine and norepinephrine in the brain is by inhibiting the pathway that breaks these compounds down [2]. It blocks the dopamine transporters in the synapses responsible for reabsorbing dopamine and norepinephrine after they've done their job. By blocking these transporters, dopamine and norepinephrine end up floating around the synapses — continuing to activate their associated receptors.
The result is extreme stimulation of the brain — bath salts cause the brain to go into overdrive.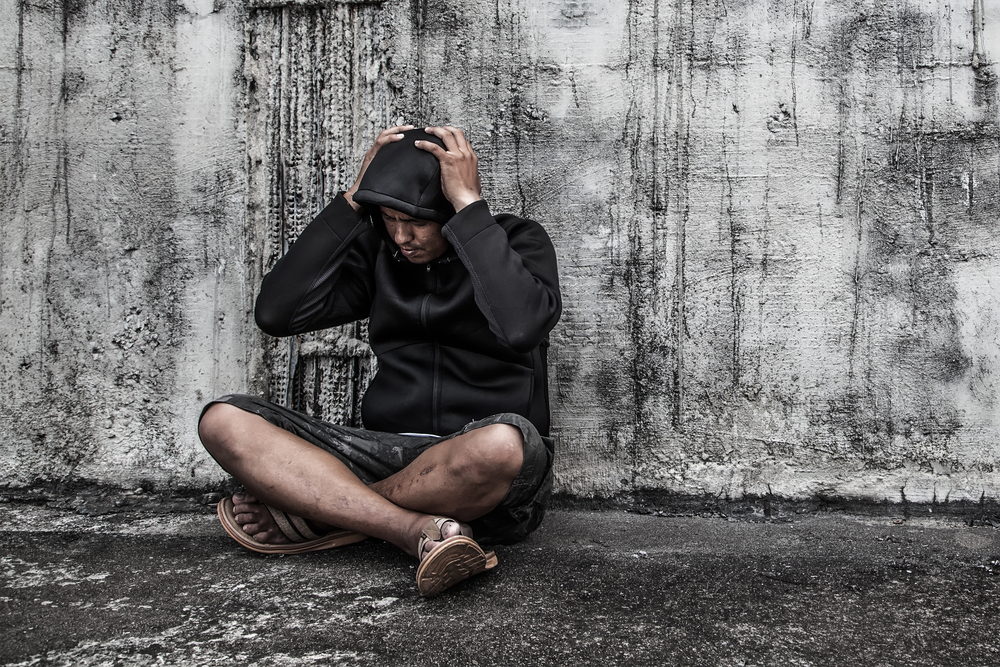 Scientific Research on Bath Salts
The chemical structure of bath salts is very similar to the stimulants ephedrine and amphetamines (such as crystal meth or Adderall).
A recent study found that Methylenedioxypyrovalerone (MDPV) (one of the most common bath salts), affects the brain like cocaine — but ten times more powerful [1].
MDPV is the most common synthetic cathinone found in the blood and urine of patients admitted to emergency departments after taking "bath salts" [1].
1. Bath Salts & Dopamine
Dopamine is an important neurotransmitter involved with a wide range of important brain processes. One of the most important is the reward center — tasked with controlling urges, and instincts. When we do actions that benefit our survival—eating food,  making friends, sex— the reward center activates, giving us a quick dose of euphoria.
This reward pathway makes higher regions of the brain seek out activities that make this response happen. This reward center system builds useful instincts and habits.
Bath salts completely hijack this system by forcing dopamine levels into overdrive — causing a dose of euphoria to fire almost invariably.
This effect of the drug makes us behave like animals, constantly seeking further stimulation by doing bizarre and reckless activities. People have been reported to self-mutilate, attack strangers, or destroy personal belongings out of pure animalistic urges.
2. Bath Salts & Norepinephrine
Norepinephrine is our natural "fight or flight" hormone. It's responsible for making us feel alert during the day and controlling our fight or flight response when we come face to face with danger.
Bath salts make norepinephrine levels skyrocket way higher than it was ever meant to go — even in a life or death situation. This is what makes people feel intense heat, heart palpitations, and high blood pressure after taking bath salts. [2].
The effect of bath salts on norepinephrine also explains why many users experience heightened muscle strength when under the influence of the drug.
Comparing the Potency of Various Stimulant Drugs on Dopamine, Norepinephrine, & Serotonin [1].
| | | | |
| --- | --- | --- | --- |
| Compound | Dopamine | Norepinephrine | Serotonin |
| Flakka (Bath Salts) | ↑↑↑↑ | ↑↑↑↑ | ↑ |
| MDPV (Bath Salts) | ↑↑↑ | ↑↑↑ | ↑↑ |
| Cocaine | ↑ | ↑ | ↑↑↑↑ |
| Amphetamine | ↑↑ | ↑↑ | ↑↑↑ |
There are Many Different Types of Bath Salts
There are many different types of bath salts, each with slight differences in their potency and effects.
In the early days of bath salt development, there were issues with governments being unable to keep up with the development of new compounds. A bath salt would be developed and sold on the streets, then several months later the government would step in and outlaw it. As soon as this happened a new molecule was developed that side-stepped this new law.
This went on for years before the US government, under the Obama administration, came out with new laws that encompassed any new chemical related to known psychoactive molecules.
There are now dozens of synthetic cathinones sold under the common name "bath salts."

Some Common Synthetic Cathinone (Bath Salts) Variations Include:
| | |
| --- | --- |
| Common Name | Chemical Name |
| Butylone | 1-(1,3-benzodioxol-5-yl)-2-(methylamino)butan-1-one |
| Dimethylcathinone | (RS)-2-dimethylamino-1- phenylpropan-1-one |
| Ethcathinone | (RS)-2-ethylamino-1-phenylpropan-1-one |
| Ethylone | (RS)-1-(1,3-benzodioxol-5- yl)-2-(ethylamino)propan-1- one |
| Flakka | alpha-pyrrolidinopentiophenone hydrochloride |
| 3-Fluromethcathinone | (RS)-1-(3-fluorophenyl)-2- methylaminopropan-1-one |
| 4-Fluromethcathinone | (RS)-1-(4-fluorophenyl)-2- methylaminopropan-1-one |
| Mephedrone | (RS)-2-methylamino-1-(4- methylphenyl)propan-1-one |
| Methcathinone | α-methylaminopropiophenone |
| Methedrone | (RS)-1-(4-methoxyphenyl)-2- (methylamino)propan-1-one |
| Methylenedioxypyrovaleron e (MDPV) | (RS)-1-(Benzo[d][1,3]dioxol5-yl)-2-(pyrrolidin-1- yl)pentan-1-one |
| Methylone | (±)-2-methylamino-1-(3,4- methylenedioxyphenyl)propa n-1-one |
| Pyrovalerone | (RS)-1-(4-methylphenyl)-2- (1-pyrrolidinyl)pentan-1-one |
Why Do People Take Bath Salts?
If bath salts are so dangerous, why do people take them?
There are several explanations for this:
1. Other Recreational Drugs May be Laced with Bath Salts
Bath salts are often added into MDMA capsules as a way for the manufacturer to increase profits. Bath salts significantly stronger than MDMA and cost less. Since they both have similar effects, manufacturers can save on MDMA costs without reducing the potency of the pills.
MDMA users are at risk of taking bath salts unknowingly.
Although the effects of the two drugs are similar, there are some clear differences — especially with regard to safety. Bath salts come with significantly higher risks than pure MDMA.
2. Users are Unable to Afford Their Normal Stimulant Drugs
Bath salts are a much cheaper high than other stimulant drugs. A lot of people who have willingly turned to using bath salts do so because they can no longer afford other stimulants — such as cocaine, crack, or meth.
Turning to bath salts for this reason often comes out of desperation—An addicted brain will do crazy things to get its fix.
3. Bath Salts are Easily Obtained Online
Bath salts were only recently made illegal, and there are still a lot of places online selling the drugs illegally under code names like fertilizer, plant food, or CD cleaner.
This has lead a lot of people to use the drug out of pure convenience by having it shipped to them directly.
4. There is a lot of Misinformation About Bath Salts
Some people are taking bath salts as a way of getting high because they don't understand the dangers of the drug. There isn't enough awareness on this fairly new class of drugs, especially for younger people.
Some people are under the impression that these drugs are safe because they "used to be legal."
A Scottish study surveyed 1006 students discovered that as many as 20% had used mephedrone (a common bath salt) at least once.
How are Bath Salts Consumed?
Bath salts are stable molecules — which means they won't degrade under heat, or when dissolved into a liquid. This allows them to be smoked, snorted, swallowed, or injected.
This is another reason why some people use bath salts — they can easily replace whatever stimulant drug they were using. If they're used to snorting, they can snort bath salts. If they're used to injecting, they can also inject bath salts.

Bath Salt Addiction
Bath salts are highly addictive substances — primarily through their effect on the reward center in the brain.
Animal studies have shown rats given a dose of bath salts will compulsively continue to self-administer the drug. Whenever the drug wears off, the animals develop intense urges to seek out drug — primarily to alleviate withdrawal symptoms.
Humans are also at high risk of addiction to bath salts, even after just a single dose of the drug. The comedown is reported to be one of the most uncomfortable experiences possible — which is often enough to prompt users to take another dose to alleviate the symptoms.
A survey involving 1,500 bath salt users reported that over 50% of those surveyed considered bath salts to be extremely addictive [3].
Bath Salt Withdrawal
Like other addictive drugs, bath salts will trigger withdrawal symptoms as they're cleared from the bloodstream. The side-effects of bath salt withdrawal is very similar to other stimulant drugs like cocaine and methamphetamines.
Symptoms of Bath Salt Withdrawal Includes:
Depression
Anxiety & panic attacks
Muscle tremors
Insomnia
Paranoia
Extreme cravings for the drug
Fatigue
Apathy
Malaise
Headaches
Fevers
Social isolation
nausea/vomiting
Suicidal thoughts
Itchy/burning skin
Bath Salts Overdose
Bath salts can cause fatal overdoses with relatively small amounts. The signs and symptoms of an overdose on bath salts mimic those of other stimulants like amphetamines, cocaine, or crack.
Signs of Bath Salt Overdose:
Chest pain
Hypertension
Heart palpitations
Rapid heartbeat
Tongue disorders
Abdominal pain
Nausea/vomiting
Jaundice (signs of liver failure)
Muscle pain
Extreme agitation
Aggression
Confusion
Loss of consciousness
Rapid breathing
Severe drowsiness
Seizures
Dystonia
Headache
Hyperreflexia
Loss of vision
Dilated pupils
Shortness of breath
Delusions
Hallucinations
Paranoia
Psychosis
Excessive urination
Excessive sweating
Fever

Treatment Options for Bath Salt Addiction
Treating bath salts follows the same strategy as other stimulants such as methamphetamines, cocaine, or crack. The primary form of treatment is to detox the drug from the body to stop the withdrawal symptoms and curb urges to take the drug.
After the detox phase, the focus is shifted to providing mental and physical tools users can apply to stay sober and eliminate temptation. This involves a lot of introspection, separation from habit triggers, support group sessions, and drug therapies.
The best place for this treatment to happen is at a rehabilitation center. Rehab centers have trained medical professionals available to support any potential crisis or other medical emergencies during the detox and recovery process. They also provide appropriate drug therapies, support group sessions, and psychological evaluations necessary to maximize the recovery process.
References
EMCDDA. (2015). EMCDDA–Europol Joint Report on a new psychoactive substance: 1‐phenyl‐2‐(1‐pyrrolidinyl)‐1‐pentanone (α‐PVP).
Kolesnikova, T., Khatsko, S., Demin, K., Shevyrin, V., & Kalueff, A. (2018). DARK classics in chemical neuroscience: alpha-pyrrolidinovalerophenone ('Flakka'). ACS chemical neuroscience.
Carhart-Harris, R. L., King, L. A., & Nutt, D. J. (2011). A web-based survey on mephedrone. Drug and alcohol dependence, 118(1), 19-22.
Baumann, M. H. (2014). Awash in a sea of 'bath salts': implications for biomedical research and public health. Addiction, 109(10), 1577-1579.
Baumann, M. H., Partilla, J. S., Lehner, K. R., Thorndike, E. B., Hoffman, A. F., Holy, M., … & Brandt, S. D. (2013). Powerful cocaine-like actions of 3, 4-methylenedioxypyrovalerone (MDPV), a principal constituent of psychoactive 'bath salts' products. Neuropsychopharmacology, 38(4), 552.
Prosser, J. M., & Nelson, L. S. (2012). The toxicology of bath salts: a review of synthetic cathinones. Journal of medical toxicology, 8(1), 33-42.
Dargan, P. I., Albert, S., & Wood, D. M. (2010). Mephedrone use and associated adverse effects in school and college/university students before the UK legislation change. QJM: An International Journal of Medicine, 103(11), 875-879.