Opioid addiction has been a major problem in the United States for decades.
In an attempt to slow the rate of addiction to pain medications, researchers set out to look for alternative — less addictive — options.
This is what lead to the discovery of Ultram (tramadol) — a second-generation opioid painkiller thought to have less potential for addiction.
What makes Ultram (tramadol) different is that instead of only focusing its effects on the opioid system. Ultram (tramadol) also affects neurotransmitters like norepinephrine and serotonin. This effect makes it useful for treating depression as well.
The problem was that a few years after releasing the drug in the United States, research started identifying addictive tendencies with Ultram (tramadol) users — turns out it's more addictive than we initially thought.
As users become hooked on the drug, any attempt to reduce the dose or stop its use results in withdrawal symptoms — which are a combination of opioid withdrawal and antidepressant withdrawal symptoms.
The drug poses other dangers as well — it increases the chances of developing serotonin syndrome, a condition that can lead to a coma and death.
With treatment, Tramadol addictions can be treated, and users can go on to live normal, healthy lives.
Here, we go over what Ultram (tramadol) is, what makes it unique from other opiates, and how to identify and manage a Tramadol addiction or overdose.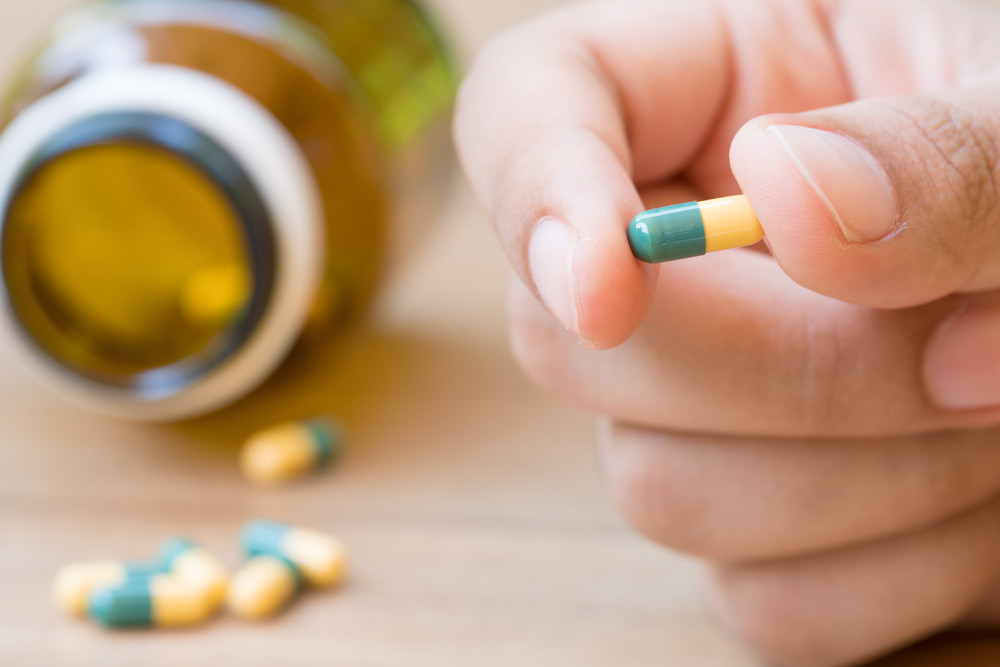 What is Ultram (Tramadol)?
Ultram is a prescription painkiller used to treat moderate to severe pain.
It comes in a variety of applications, including:
Tablets

Extended-release tablets

Syrups

Effervescent tablets

Capsules

Suppositories

Compounding powders

IV Injections
Tramadol was first launched in 1977 by the German pharmaceutical company Grünenthal GmbH under the name Tramal. It didn't reach the United States for another 20 years where it's now sold under the brand name Ultram®. Ultram is now manufactured by Janssen — a subsidiary company of Johnson & Johnson.
Ultram had a major benefit over other opioid painkillers — it's less addictive than opiate pain-killers.
Opiates are notorious for their addictive nature, so finding new drugs that can deliver the same level of relief from pain, without being so addictive is a major improvement. Ultram (tramadol) is thus considered a second-generation pain-killer.
Although Ultram (tramadol) is the brand name version of the drug, there are a lot of different names for this drug, which can change from one country to the next.
Other Names for Tramadol:
ConZip

FusePaq Synapryn

Rybix ODT

Ryzolt

Ultram ER
Tramadol & Paracetamol
There are also versions of Tramadol that contain additional constituents — such as Ultracet — which includes both Tramadol and acetaminophen for additional pain-relieving benefits.
How Does Tramadol Work?
Ultram (tramadol) is an opioid analgesic with a twist.
It activates the opioid receptors just like others in the class (such as morphine or codeine), but also interacts with mood-regulating neurotransmitters including norepinephrine and serotonin [1].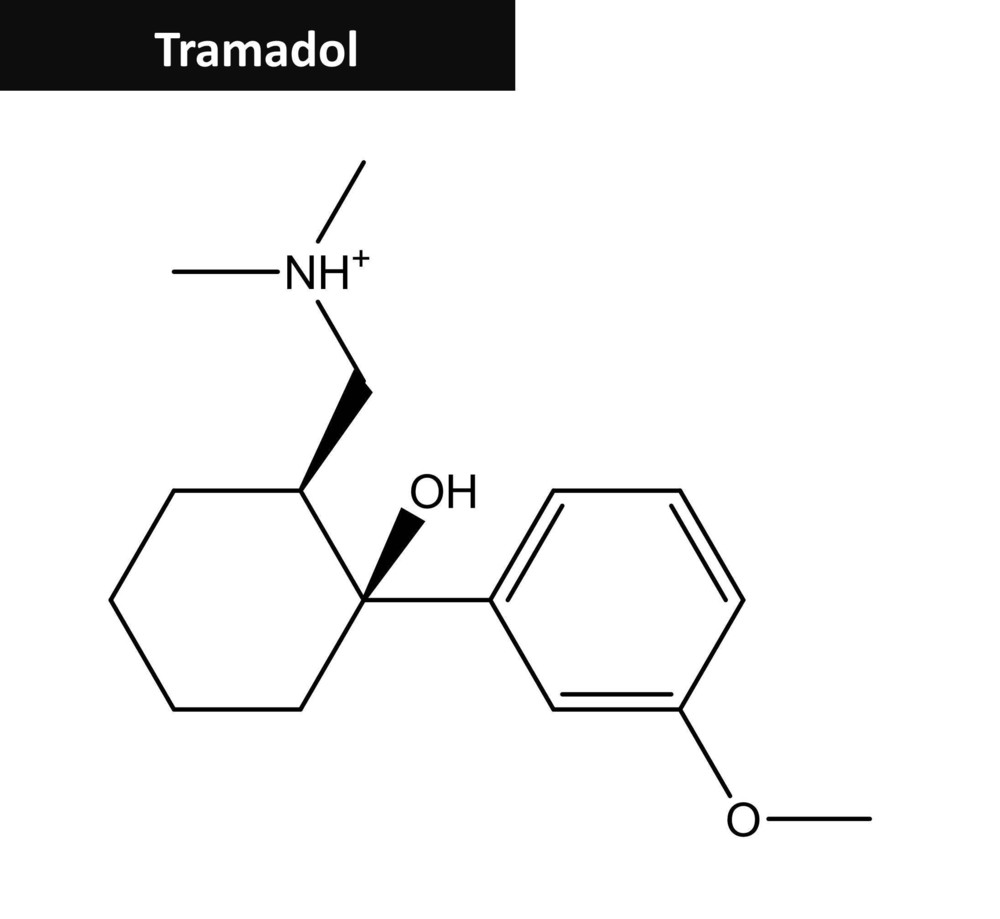 The ability to stimulate the mu-opioid receptors gives it potent pain-relieving effects. The norepinephrine and serotonin-boosting effects give it additional antidepressant activity — making it useful for patients suffering from both pain and depression.  
Cymbalta or Pristiq are antidepressants with similar mechanisms of action. This class of drug is referred to as an SNRI (serotonin, norepinephrine reuptake inhibitor). They block the reuptake of serotonin and norepinephrine in the synapses.
The result is an increase in concentrations of these neurotransmitters in the brain, providing a boost in both energy levels and mood.
Once in the body, Tramadol is converted to desmetramadol — which has even stronger opioid-binding activity [2].
Overall, the drug is considered to be roughly 10% as strong as opiates like morphine, and about the same potency as codeine and pethidine. High doses of Tramadol have very similar effects to stronger opioids like Oxycontin (oxycodone).
What is Ultram Used for?
Tramadol is mainly used for treating moderate to severe pain, as well as mild to moderate depression.
Conditions Ultram is Commonly Prescribed for Include:
Fibromyalgia

Multiple Sclerosis

Chronic fatigue syndrome
How Addictive is Ultram (Tramadol)?
In 1994 the FDA approved Tramadol for sale after a series of animal studies showed the drug had a low potential for addiction. It was even classified as a non-scheduled drug — making it easy for people to get a hold of it.
Unfortunately, it's since proven to be highly addictive like many of the other opiates on the market. There are a large number of people addicted to Tramadol who either continue to use the drug, or have moved on to more powerful opiates like Oxycodone, heroin, or fentanyl.
In 2014 the DEA moved the drug into a schedule IV status — along with drugs like Xanax and Valium. The new scheduling of Ultram (tramadol) acknowledges the newfound addictive potential of the drug.
Side-Effects of Tramadol
The side-effects from Tramadol are the result of changes to serotonin, norepinephrine, and opiate receptor binding activity.
Side Effects of Tramadol Include:
Addiction

Angioedema (fluid swelling under the skin)

Confusion

Constipation

Diarrhea

Dizziness

Drowsiness

Dry Mouth

Headache

Itchiness

Allergic skin reactions

Nausea or vomiting

Orthostatic hypotension (low blood pressure upon standing)

Rash

Seizures

Serotonin syndrome

Slowed breathing

Suicidal thoughts or actions

Sweating

Vertigo
What Makes Tramadol Different from Other Opiates?
Tramadol is technically considered a 'synthetic' opiate. However, its ability to interact with neurotransmitters such as serotonin and norepinephrine make it stand out among other opiates.
Tramadol Addiction
Despite developers initially believing they had created an opiate pain-killer without the potential for addiction — in practice, the drug is highly addictive.
Tramadol addiction can begin one of two ways;
1. Long-Term Prescription Use
Tramadol is commonly prescribed by doctors for chronic pain conditions with co-occurring depression such as fibromyalgia or multiple sclerosis. The very nature of these conditions means that the drug will be used for long periods of time.
In the right dose, it can take substantially longer to form dependency compared to other opiates. However, eventually, the body becomes dependant on the drug. When this happens, the dose needs to be increased, and patients may feel ill whenever the drug begins to wear off.
2. Recreational Use/Abuse
Tramadol produces a mild euphoria in higher doses, similar to other opiates. It's described as being "warm and fuzzy." This has prompted many people seeking a new "high" to take the drug in larger doses to chase these effects.
With higher doses and frequent use, Tramadol abuse can easily lead to dependency and addiction.
Since the drug requires a prescription, it can be difficult for users to get Tramadol without a valid reason from a doctor. Tramadol is also available on the street, at around ($23-$55) for about 60 tablets. A Tramadol user can take between 4 and 10 tablets each day.
Often times, as people become dependant on Tramadol, they begin to seek other, stronger opiates to satisfy cravings. This often leads to drugs like heroin, Oxycodone, and fentanyl — which are much more readily available.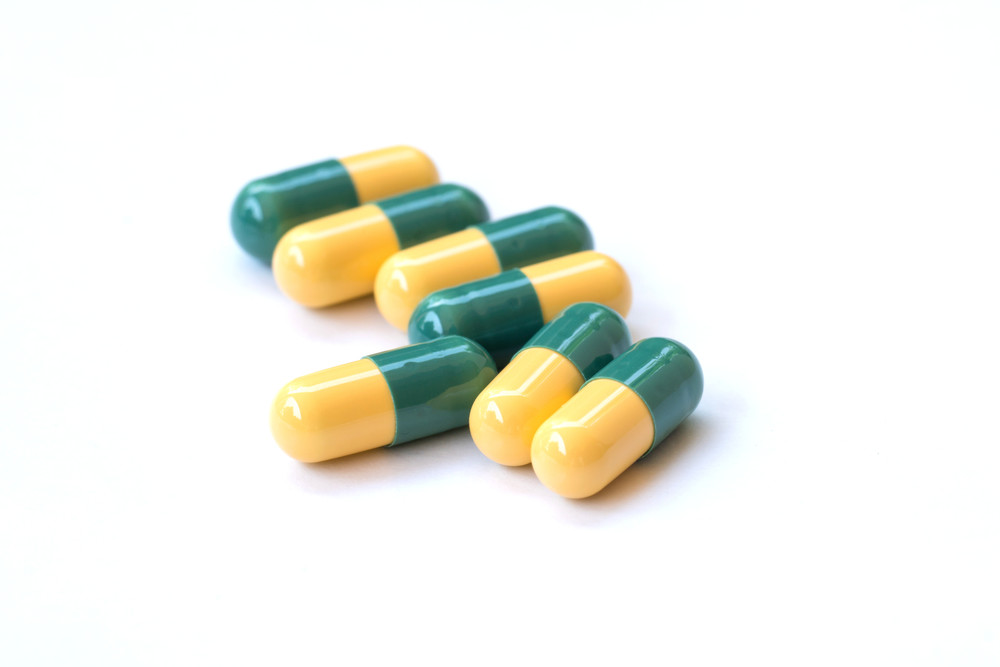 How Addiction & Dependency on Tramadol Work
Addiction is a complicated process involving a number of different body systems.
There are three main stages of addiction:
1. Using Tramadol Habitually
Although some drugs can cause nearly instant dependency, skipping this stage, Ultram (tramadol) requires regular use for some time before it becomes addictive.
Habitual use begins by taking the drug on a regular basis to manage symptoms (such as pain or depression). It becomes a habit to take the drug at the first sign of a trigger — such as in the morning, at lunch, or at the first sign of discomfort.
Some refer to this as a form of addiction — specifically "behavioral addiction". We get the same type of urges to take the drug as we do for other habits, such as having a cigarette whenever we're at a bar, or grabbing a coke when we get home from work.
We're not yet physically addicted to the drug though — if we stop taking it, we'll still have urges to take the dug, but we won't become sick if we don't take it.
2. Tolerance Formation
The next stage of addiction is referred to as "tolerance." During this stage, our body resists the effects of the drug by making changes to the receptors it works through — in this case, serotonin, norepinephrine, and opioid receptors. The body can make changes to these receptors directly to lower the effects of the drug. One of the most common ways the body does this is by simply hiding many of these receptors. If the drug can't find them to bind to them, we won't feel its effects.
Once tolerance forms, we need to increase the dose and frequency of the drug in order to get the desired effects.
Let's say you're used to taking 100 mg per day of Ultram (tramadol) — now you need 150 mg to get the same effects. Then a few weeks later you need 200 mg.
3. Dependency/Addiction
This is the final stage of addiction. As tolerance builds, and more receptors are modified or hidden, we begin to rely on the drug to be able to maintain balance in the body. Without it, we don't have enough natural opiates, serotonin, or norepinephrine to activate the receptors — we begin to feel sick and start going through withdrawal symptoms.
This changes the motivation to take the drug. Instead of taking it to mask symptoms like pain or depression, we instead need to take it simply to avoid becoming sick with withdrawal.
The motivation to prevent this feeling can be powerful and leads people to make poor decisions to do whatever they can to feed the cravings and avoid feeling the effects of withdrawal.

Ultram (Tramadol) Withdrawal
Tramadol withdrawal is very similar to other opiate medications but comes with some differences as a result of its effects on serotonin and norepinephrine.
Symptoms of Tramadol Withdrawal Include
Common Opioid Withdrawal Symptoms
Tramadol Exclusive Withdrawal Symptoms

Abdominal cramps

Anxiety

Chills

Depression

Diarrhea

Insomnia

Lacrimation (watery eyes)

Muscle or bone aches and pains

Nausea

Restlessness

Rhinorrhea (runny nose)

Sweating

Confusion

Delusions

Hallucinations

Numbness of the limbs

Panic attacks

Paranoia

Ringing in the ears (tinnitus)

Severe anxiety

Tingling in the fingers
Treating Tramadol Addiction
Treating Ultram (tramadol) addiction is similar to other opiates. Depending on how serious the addiction is those affected can either wean off the medication slowly while being monitored by their prescribing doctor. Other pain medications and antidepressants can be used to help alleviate symptoms while the patient lowers their dose of the drug over the course of a few weeks.
If the addiction is severe, the best option is to attend a detox center and rehab facility.
In most cases, these are the offered at the same facility, but this can depend on the specific rehab centers near you.
Rehab facilities offer the medical staffing and treatment options necessary for reversing dependency to the drug and managing the uncomfortable side-effects of withdrawal. They also help the user cope with underlying psychiatric issues that may have lead to the addiction.
Tramadol Overdose
Like other opiates, Ultram (tramadol) can cause an overdose. The main difference with tramadol versus other opiates is that overdose can result from either the opiate effects or the serotonin effects of the drug — or both.
There are two main issues that can arise while overdosing on Ultram (tramadol):
1. Serotonin Syndrome
Unlike other opioids, (Ultram) tramadol also increases serotonin levels in the brain. In high doses, tramadol can cause serotonin to reach toxic levels — a condition referred to as serotonin syndrome.
If left untreated serotonin syndrome can be fatal.
Signs & Symptoms of Serotonin Syndrome
Seizures

Muscle spasms

Rapid heart rate

High blood pressure

Fever
2. Respiratory Depression
The leading cause of symptoms for overdosing on opiates is respiratory depression.
This is because the opiate receptors do more than just block pain — they also interact with the part of the brainstem that controls our automatic breathing.
When someone overdoses on opiates, the respiratory center in the brain is significantly depressed — causing our breath rate to slow to dangerous levels. Without adequate breathing, our brain, heart, and other internal organs begin to starve for oxygen. We become tired and may fall unconscious.
Without immediate medical attention, we can die from oxygen-starved brain damage or heart failure.
Mixing Ultram (Tramadol) With Other Drugs
Ultram (tramadol) is especially dangerous if mixed with other drugs or medications. Whenever we take drugs, the compounds are absorbed into the bloodstream where they can mix, sometimes with fatal consequences.
Drugs That Can Interact With Ultram (Tramadol) Include:
Alcohol

Antidepressants

Benzodiazepines

Antipsychotics

Other opiates
What to Do if Someone is Overdosing on Tramadol
If you find someone who you believe is overdosing on Ultram (tramadol), there are a few things you can do to increase the likelihood of survival.
1. Confirm Opiate Overdose Symptoms
The first step is to make sure the majority of symptoms are related to the effects of opiates. This is important because if the patient is experiencing serotonin syndrome from the Ultram (tramadol); instead, it will change first aid instructions.
Signs of Opiate Overdose:
Pinpoint pupils (hallmark symptom)

Relaxed muscles

Loss of consciousness (nodding out)

Slurred speech

Slow, shallow, and erratic breathing

Hypoxia (blue tinge to mouth and nail beds)

Slow heartbeat
Signs of Serotonin Syndrome:
Seizures

Muscle spasms

Rapid heart rate

High blood pressure

Fever
2. Administer Naloxone (Narcan)
If you've confirmed that the majority of symptoms point to opiate overdose, it's a good time to administer Naloxone — a life-saving anti-opiate medication. Naloxone works by instantly forcing opiates off the opioid receptors. This reverses overdose almost instantly. Within about 5 minutes, someone left unconscious from opiate use will awaken.
3. Call Emergency Responders
If you haven't already, make sure to call emergency responders immediately after administering the Naloxone. Even if the patient wakes up, it's important to get them to a hospital for assessment. They may have suffered permanent brain damage from lack of oxygen, and the naloxone may still wear off, forcing them back into an overdose state.
4. Monitor and Administer CPR if Necessary
While waiting for the first responders, monitor the patient. The Naloxone may not work the first time, in which case it's safe to reapply after about 5 minutes.
The main thing to monitor is their breathing, heart rate, and make sure they aren't vomiting while on their back — which can lead to choking.
It's always a good idea to move someone into the recovery position while waiting for the ambulance. This way if they begin vomiting, it can clear their airway safely.
If you notice they are no longer breathing, or can't find a pulse, CPR will need to be provided.

Conclusion: Ultram (Tramadol)
Tramadol is a unique opiate medication, offering benefits toward a number of pain-related medical conditions. It offers the added benefit of providing antidepressant effects on top of the analgesic effects.
The problem with Ultram (tramadol) is that although less addictive, the medication is still tolerance forming, and can lead to addiction over time.
Overdosing on Ultram (tramadol) can lead to both respiratory depression, or serotonin syndrome — both of which are life-threatening.
Treating Ultram (tramadol) addiction is best done through the support of a professional rehab center.
References
Hennies, H. H., Friderichs, E., & Schneider, J. (1988).

Receptor binding, analgesic and antitussive potency of tramadol and other selected opioids.

Arzneimittelforschung, 38(7), 877-880.

Raffa, R. B., Buschmann, H., Christoph, T., Eichenbaum, G., Englberger, W., Flores, C. M., … & Terlinden, R. (2012).

Mechanistic and functional differentiation of tapentadol and tramadol

. Expert opinion on pharmacotherapy, 13(10), 1437-1449.

Jovanović-Čupić, V., Martinović, Ž., & Nešić, N. (2006). Seizures associated with intoxication and abuse of tramadol. Clinical Toxicology, 44(2), 143-146.

McDiarmid, T., & Mackler, L. (2005). What is the addiction risk associated with tramadol?. Clinical Inquiries, 2005 (MU).

Drug Enforcement Administration, Department of Justice. (2014). Schedule of controlled substances: placement of tramadol into schedule IV. Final rule. Federal register, 79(127), 37623.