Fioricet is a brand name pharmaceutical drug used to treat moderate to severe headaches.
While the drug isn't immediately addictive, habitual use can develop into severe physical addiction quietly over the course of a few weeks or months.
There are two compounds in the drug that can cause overdose — each one with a unique set of symptoms.
Here we'll explore Fioricet addiction and overdose in more detail.
What makes Fioricet addictive? What happens during a Fioricet overdose? What can you do if someone you love overdoses on Fioricet?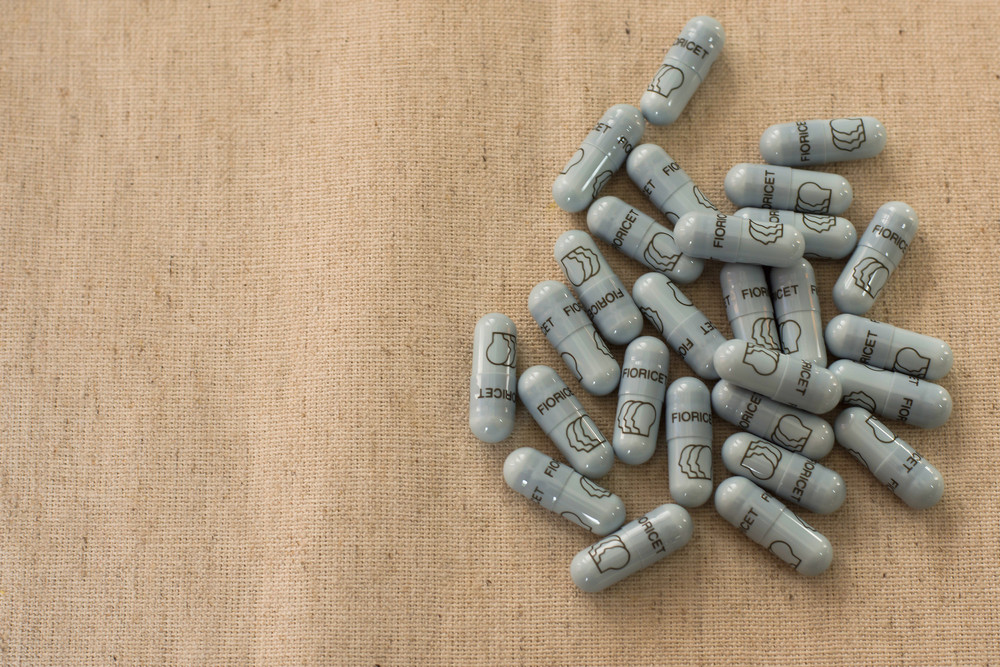 What is Fioricet?
As previously mentioned, Fioricet is used to treat headaches — but not just any headaches. It's specifically targeted for tension headaches, post-dural puncture headaches, and muscle contraction headaches.
The FDA hasn't approved the medication for migraines, though many users take the drug off-label for this anyway and in many cases, it appears to work.
Fioricet is a Combination of Three Chemicals:
1. Butalbital (50 mg)
Butalbital is classified as a barbiturate — a class of highly addictive central nervous system depressants. Barbiturates are powerful anti-anxiety medications and subsequently, destructive drugs of abuse. This class is rarely used in modern medicine anymore due to high incidences of abuse and addiction.
It's added to the formula for its ability to induce relaxation and sedation — and has plenty of evidence to support its use for tension or post-dural puncture headaches.
2. Acetaminophen (300 mg)
Acetaminophen is the active compound in the common painkiller Aspirin. Also referred to as Paracetamol, this compound works by inhibiting an enzyme responsible for causing inflammation. Through this effect, acetaminophen can reduce inflammation and the pain that results. It also has the added benefit of reducing body temperature during a fever.
3. Caffeine (40 mg)
Caffeine is best known for its presence in coffee and tea. It's also a useful medicinal compound due to its ability to constrict the blood vessels and stimulate the brain. It's added to the formula to constrict blood vessels in the brain and counteracts the sedative effects of butalbital.
4. Additional Ingredients
There are some versions of Fioricet that also contain codeine (30 mg per dose) for added pain relief.  
This combination of substances works together to block headaches and promote muscle relaxation.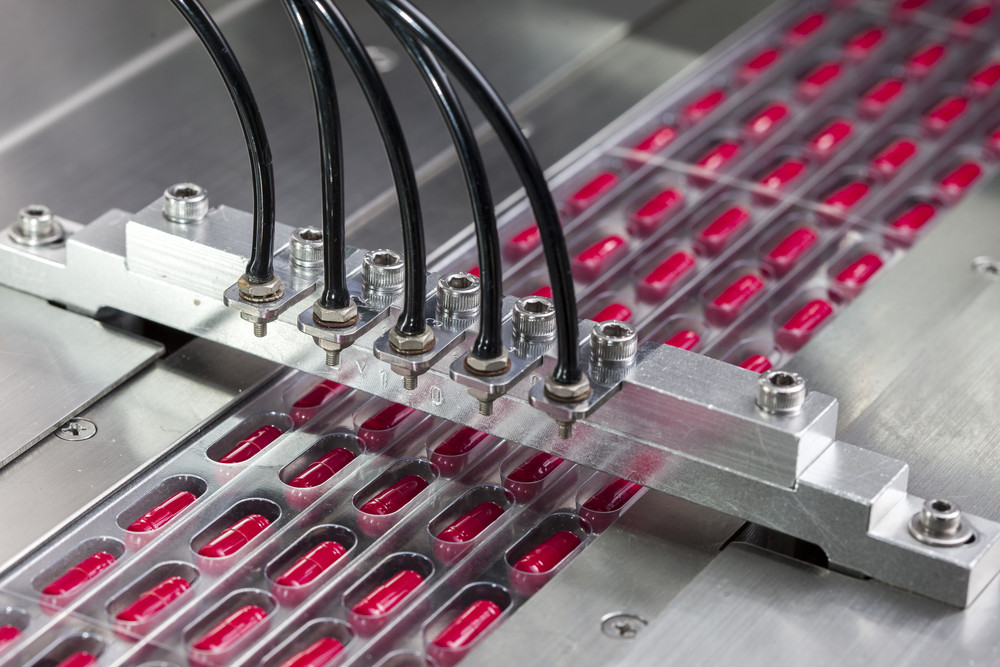 What Are the Side-Effects of Fioricet?
Fioricet does come with a list of side-effects. All three of the drugs included in the formula can contribute to the side-effects — therefore the side-effects can be sporadic and contradictory. For example, Fioricet can cause both oversedation (from the butalbital), and overstimulation (from the caffeine).
Side Effects of Fioricet Include:
Abdominal pain

Dependence

Dizziness

Euphoria

Insomnia

Intoxication

Lightheadedness

Nausea

Sedation/Stimulation

Shortness of breath

Vomiting
Fioricet Can Cause Headaches
Using the drug for long periods of time has the paradoxical side-effect of causing headaches — often worse than the headaches that were originally being treated.
This is more common when taking higher doses of the drug, or after taking the drug for long periods of time.
Fioricet & Steven Johnson Syndrome
One of the most serious side-effects of Fioricet is a condition called Steven Johnson Syndrome (SJS).
Although very rare, this condition is life-threatening and can land those affected in a hospital for several weeks — suffering extreme pain and discomfort.
Steven Johnson Syndrome is an allergic skin reaction to certain classes of medications. It's uncommon, but severe in most cases.
The condition begins with flu-like symptoms, followed by burning eyes and throat. About a day or two after these symptoms are discovered, the skin will begin breaking out in ulcers, mostly around the face and groin [1-2].
The condition can vary a lot in severity, and if the medication is stopped early enough, serious side-effects can be avoided.
Other Medications Known to Cause Steven Johnson Syndrome
Allopurinol

(Anti-gout medication)

Barbiturates

(Anxiolytics)

Carbamazepine

(Anticonvulsant)

Lamotrigine

(Anticonvulsant)

Modafinil

(Narcolepsy medication)

Nevirapine

(HIV medication)

Sulfonamide

antibiotics (Antibiotic)

Tetracycline

(Antibiotic)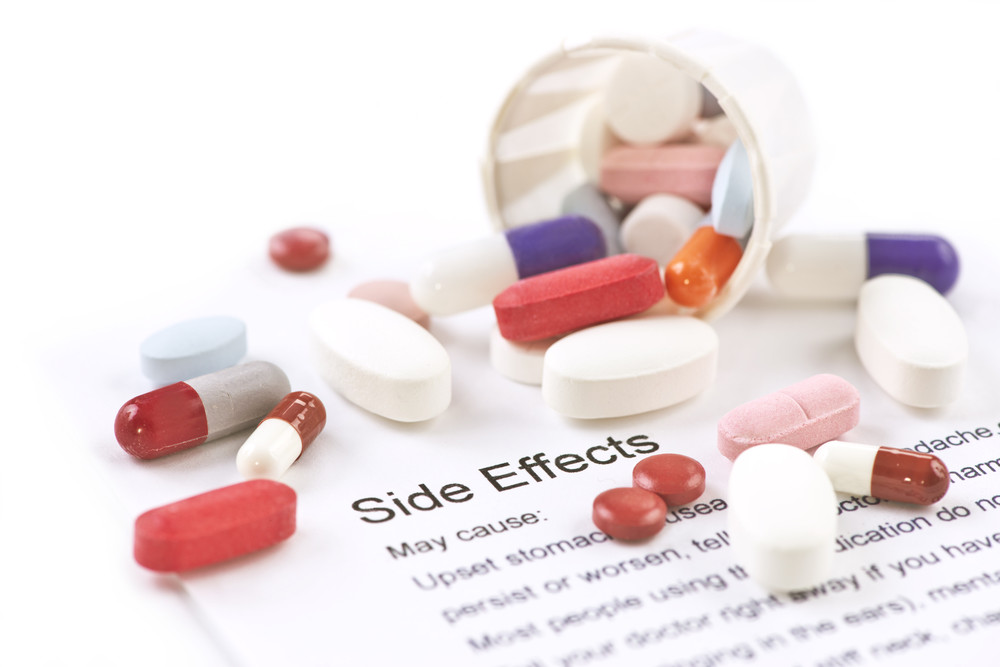 Fioricet Addiction
Fioricet is a useful medication, but also brings the risk of dependency and addiction.
Addiction to this drug can be sinister, with most people not realizing they have a problem until it's too late. It can take months to recover from a Fioricet addiction — patients often suffer severe headaches, and anxiety as a result of dependency on the drug.
What Makes Fioricet Addictive?
The addiction begins through habit formation. If taking the drug regularly for treating chronic headaches, it becomes routine to take the drug at the first sign of a headache.
With regular use, the body begins to become physically dependent. As the drug exerts its effects on the body day after day, our body begins to resist the drug by blocking the specific receptors Fioricet exerts its effects upon.
This causes the user to require larger doses of the drug to receive the desired effects.
Additionally, once this change begins, the motivations for taking the drug begins to change.
Instead of taking it to treat a headache, we take it in order to prevent withdrawal symptoms. As soon as we stop the medication, withdrawal symptoms cause severe headaches, forcing us to take more of the drug just to prevent this from happening.
Signs of Fioricet Addiction
Worsening headaches with Fioricet use

Lack of response from Fioricet

Cravings for Fioricet

Sleep problems

Doctor shopping — trying to find new sources of the drug
It's a red flag for Fioricet addiction when someone says that they can't function without the drug. This should be ringing alarms in anybody who hears this' head to seek help before the problem becomes worse than it already is.
Fioricet Withdrawal
Fioricet can cause withdrawal symptoms if taken for long periods of time.
Withdrawal happens as a result of physical changes to homeostasis. The body tries to maintain balance in all organ systems, which is forced to change when taking the Fioricet.
In order to maintain this balance, the body takes into account the effects of Fioricet to change the body's equilibrium. Once the Fioricet is removed, the body falls out of equilibrium in the other direction, often becoming ill.
Symptoms of Fioricet Withdrawal
Nausea/vomiting

Mood changes

Seizures

Headaches

Anxiety

Irritability

Depression

Suicidal thought

Fioricet Overdose
As mentioned, Fioricet is a combination of three drugs, two of which are commonly associated with an overdose — butalbital and acetaminophen.
Caffeine can also cause overdose, however, the ratios of compounds contained in the tablet are more likely to result from toxic levels of the other two compounds first.  
1. Barbiturate Overdose
The major concern with overdosing on Fioricet is severe central nervous system depression induced by the barbiturate content.
Breath rate begins to slow — eventually causing the body to starve for oxygen. When this happens, they will fall unconscious.
Without immediate medical attention, the body will begin to deteriorate as carbon dioxide levels in the blood rise, and the cells starve for oxygen.
2. Acetaminophen Overdose
The acetaminophen content can also result in the overdose of Fioricet.
As concentrations in the blood begin to rise, the liver and kidneys are tasked with metabolizing and removing it safely from the body.
In the event of an overdose, this can overload the liver, causing permanent damage. It only takes about 75 mg/kg of acetaminophen to induce irreversible liver and kidney damage. That's about 3.3 g in a 100 pound (45 kg) person. As the dose increases, the chances of overdose increase exponentially.
That means that it takes about 11 tablets of Fioricet to cause life-threatening overdose on Fioricet. However, liver or kidney damage is likely to occur at much lower doses.
Older versions of Fioricet had higher levels of acetaminophen — but manufacturers were forced to reduce this in order to remain consistent with FDA rules on acetaminophen dosing regulations.
Some people are more sensitive to acetaminophen poisoning than others — this comes down to the genes inherited that control liver enzyme activity.
What Causes Fioricet Overdose?
Overdose on Fioricet can occur in a few different ways:
1. Accidental Overdose
Overdosing on Fioricet accidentally can happen as a result of tolerance formation, causing the user to require increasingly larger doses of the drug to receive the desired effects. In many cases, this dose may eventually exceed the safe dosage limits, causing overdose driven by either the acetaminophen or barbiturate components.
People taking liquid versions of the drug my accidentally receive a high dose if they don't use the supplied measuring device.
2. Intentional Overdose
There have been a few cases of Fioricet overdose as an attempt at suicide. Fortunately, with rapid medical treatment, Fioricet overdose isn't often lethal.
If the drug is mixed with alcohol, it becomes significantly more dangerous. The effects of the alcohol combined with the butalbital in Fioricet to powerfully inhibit the central nervous system.
Signs of Fioricet Overdose:
Unconsciousness

Slowed breathing

Slowed heart rate

Blue tinge to the lips and fingernail beds (hypoxia)

Low blood pressure

How is Fioricet Overdose Treated?
In the event of Fioricet overdose, most of the treatment is supportive. Medical practitioners will attempt to stabilize the patient according to the symptoms they present.
If the primary symptoms of overdose are due to the barbiturate effects (sedation, reduced respiratory rate), treatments include activated charcoal, bemegride, glucose, and thiamine are often given — however, most treatment is purely supportive.
The patient may need to be hooked up to an automatic respirator to ensure their body is receiving enough oxygen while they're unconscious.
If instead, the primary symptoms appear to be the result of acetaminophen, a compound called N-Acetyl-Cysteine (NAC) is used.
NAC is an amino acid that serves as one of the primary precursors for liver enzymes responsible for metabolizing acetaminophen. It's also thought to bind to and neutralize the toxic metabolite of acetaminophen (N-acetyl-p-benzoquinoneimine) to prevent further damage. By supplying this amino acid in high intravenous doses, the liver may be able to metabolize the drug more effectively, thus reducing the chances of permanent liver damage.
In some cases of extreme overdose, a liver transplant may be necessary.
Summary Fioricet Addiction & Overdose
Fioricet is a useful drug doctors prescribe for treating certain types of headaches.
It's a combination of caffeine, acetaminophen, and butalbital all working together.
The main addictive component of the drug is the butalbital, which can form tolerance and dependency over the course of several weeks or months. With frequent use, the drug can begin to cause physical dependence and addiction. Without taking the drug, it can cause uncomfortable withdrawal symptoms — ironically leading to severe headaches.
Fioricet overdose is serious, but with rapid medical attention can be treated effectively. Lasting side effects of a Fioricet overdose can result from the acetaminophen content, which damages the liver and kidneys.
If you or someone you love is addicted to Fioricet, it's recommended that you seek immediate medical support to begin the healing process sooner than later.
References
Dodiuk-Gad, R. P., Chung, W. H., Valeyrie-Allanore, L., & Shear, N. H. (2015). Steven–Johnson syndrome and toxic epidermal necrolysis: an update. American journal of clinical dermatology, 16(6), 475-493.

Sartaj, S., & Swamy, A. (2018). Study of Stevens-Johnson syndrome. IJASRE, 4.

Golden, D. P., Mosby, E. L., Smith, D. J., & Mackercher, P. (1981). Acetominophen toxicity: Report of two cases. Oral Surgery, Oral Medicine, Oral Pathology, 51(4), 385-389.

Sheen, C. L., Dillon, J. F., Bateman, D. N., Simpson, K. J., & Macdonald, T. M. (2002). Paracetamol toxicity: epidemiology, prevention and costs to the health‐care system. Qjm, 95(9), 609-619.

Fontana, R. J. (2008). Acute liver failure including acetaminophen overdose. Medical Clinics of North America, 92(4), 761-794.

Bryczkowski, C., & Geib, A. J. (2012). Combined butalbital/acetaminophen/caffeine overdose: case files of the Robert Wood Johnson Medical School Toxicology Service. Journal of Medical Toxicology, 8(4), 424-431.

Robertson, H. T., & Allison, D. B. (2009). Drugs associated with more suicidal ideations are also associated with more suicide attempts. PLoS one, 4(10), e7312.