Crack cocaine is one of the most commonly abused stimulant street drugs in the world. It's a processed version of cocaine to allow the drug to be smoked or injected as a way to make the drug cheaper.
Cocaine (including crack cocaine) averages as the third most common cause of overdose deaths in the United States, according to National Vital Statistic Reports [1].
Addiction to crack cocaine is treatable if you know where to look.
Here, we'll explore crack cocaine, how it works, what makes it highly addictive, and what to do to seek help for yourself or those you love who may be addicted.
Let's get started.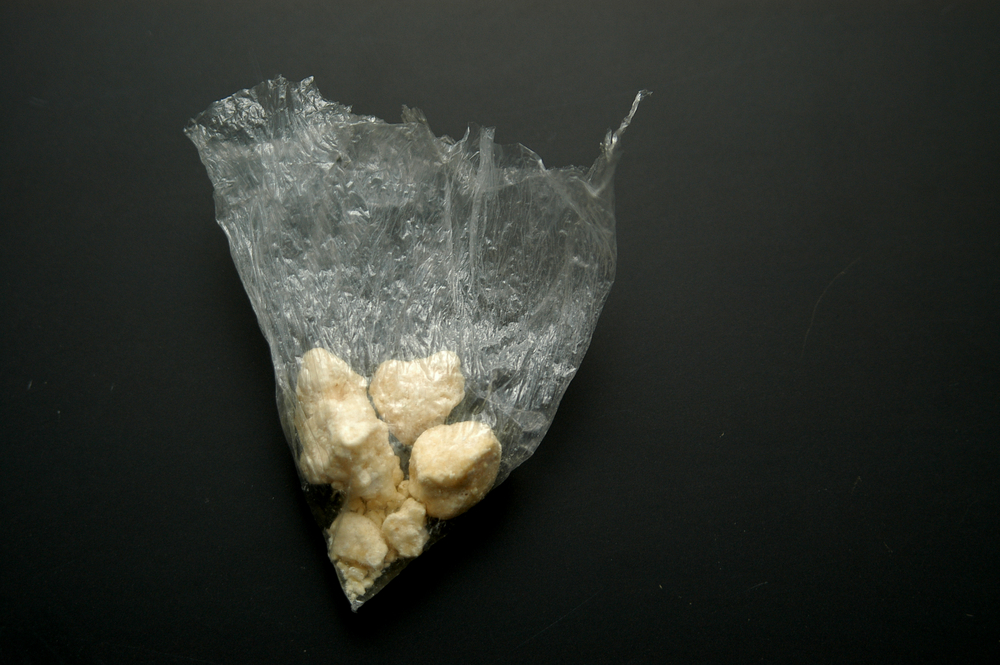 What is Crack Cocaine?
Crack is an illicit drug derived from cocaine — extracted from the coca plant (Erythroxylum coca). Crack came about as a solution for drug users seeking an inexpensive, potent, and fast-acting high similar to cocaine.
Crack got its name because of the way the crystals produce a cracking sound as it burns.
The high from cocaine only lasts about two hours and can turn into an expensive addiction very quickly — especially for multi-day binges. The solution to this was to make the cocaine molecule injectable and smokeable using a chemical process known as freebasing.
When cocaine is free-based (turned into crack) the drug can be injected or smoked which is significantly more efficient than snorting the drug — therefore making the high cheaper.
This allowed people who could no longer afford to maintain a cocaine addiction to get their fix from a cheaper option. 
Compared to cocaine, crack produces a nearly instant high. The drug travels through the billions of tiny capillaries in the lungs or through direct injection into the bloodstream.
It produces many of the same effects of cocaine, but comes with much stronger psychoactive effects and therefore a significantly higher risk of side-effects.
Common Names for Crack Include:
Nuggets
Jelly beans
Gravel
Dice
Candy
Rocks
Base
Cookies
Turning Cocaine Into Crack
Crack is the free-base form of cocaine — making it more stable under heat exposure and allowing the drug to be smoked and injected.
What does this mean?
Cocaine is actually a type of salt, chemistry terms this means it's two molecules stuck together magnetically.
Crack cocaine is made by putting the cocaine through a series of chemical reactions to separate the cocaine from the other compounds — thus "freeing" it.
The final product of this process is a large, hard, "rock" of crack. Pieces are then cut off and can be smoked or melted down and injected.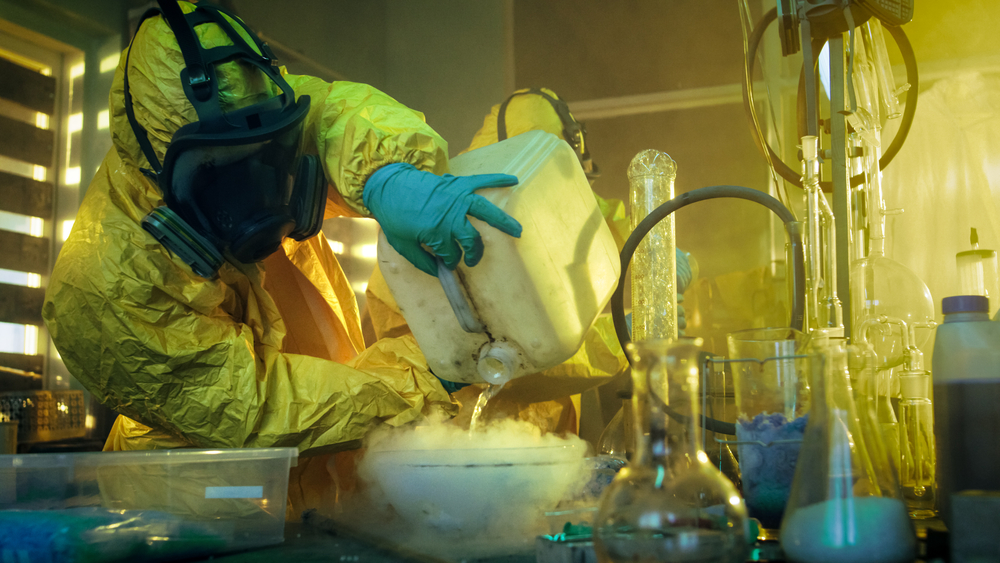 How Does Crack Work?
The effects of crack are virtually identical to cocaine. The difference is that crack can be smoked and injected, making it significantly more efficient, and therefore cheaper.
This is partly due to the fact that absorption through the lungs is faster than absorption of drugs through the nose or digestive tract. It's also due to the chemical composition of "freebased" cocaine.
Let me explain.
Water and oils don't mix. They have very different properties. Chemicals will have an affinity for one or the other. We call this hydrophobic (water-loving) or lipophilic (fat living).
Cocaine is water-soluble, while crack is fat soluble. This lipid solubility allows it to cross the fatty membranes of the blood-brain barrier — thus offering stronger effects on the brain than water-soluble cocaine.
Additionally, crack is much more stable under heat than cocaine. When cocaine is smoked, most of the active compound is destroyed, while crack remains intact.
How to Tell if Someone is High on Crack
There are a few key characteristics associated with crack use that can assist you in identifying crack use.
Signs of Crack Use:
Dilated pupils
Inability to sleep
Increased heart rate
High blood pressure
Suppressed appetite
Muscle twitches
Nosebleeds
Extreme mood swings
Psychotic episodes
Risks Associated with Crack Cocaine Use
Crack is a powerful stimulant drug, which gives it a long list of risks and negative side-effects. The stimulating effects of crack make it directly harmful to the brain by interfering with critical neurotransmitters like dopamine, norepinephrine, and serotonin.
It's also common for crack users to be exposed to risks like dehydration, nutritional deficiencies, communicable diseases from sharing needles, and exposure from living outside.
Additionally, the addictive nature of the drug brings extra risks and dangers. People addicted to the drug will often become desperate to get their next hit—placing themselves into dangerous situations to get their fix. Risky sexual encounters, meeting in sketchy areas to buy crack, and criminal activity to source money to pay for drugs can all put desperate users in danger.
Risks Associated With Crack Use:
Exposure to STDs from risky sexual activity
Increased tendencies toward violence
Loss of self-control
Failed criminal attempts at sourcing money
Neglecting self-care responsibilities (eating, sleeping, hygiene)
Psychotic episodes induced by crack use
Adverse reactions to crack or additives in the crack
Long-lasting cardiovascular issues
Malnutrition due to significant weight loss
Destruction of neurons in the brain and spinal cord
Accidental injury while high
Psychosis
Hallucinations (seeing, hearing, or feeling things that are not present)
Damage to the lips, mouth, and teeth
Major depression, anxiety, and irritability
Seizures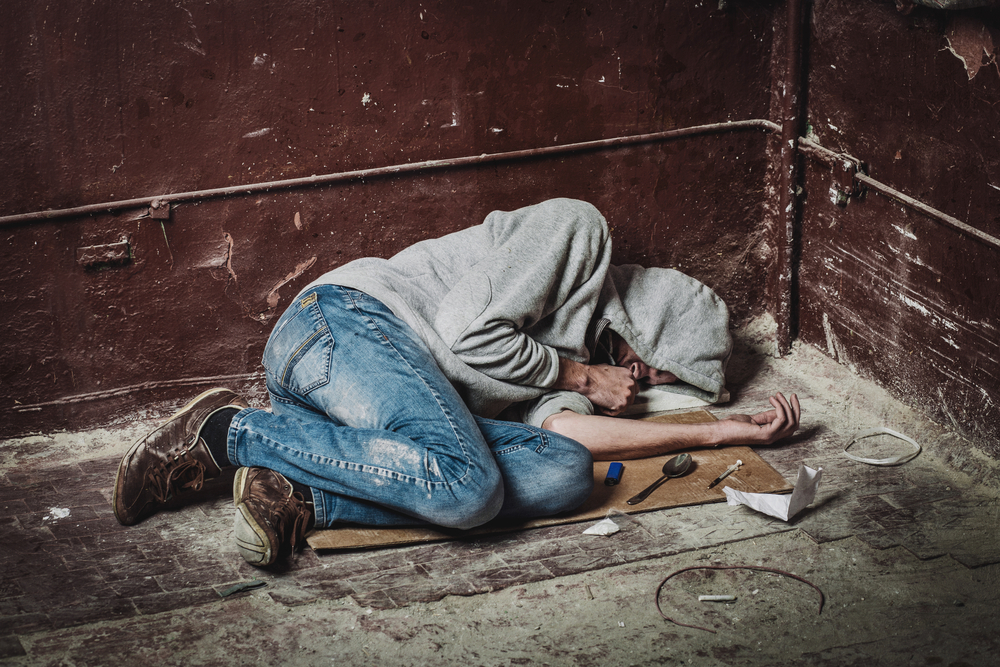 Crack Addiction
Crack cocaine is highly addictive.
Due to the short duration of the high, crack is usually used in binges. Crack addicts will spend several days at a time chasing a high before burning out. Usually, they'll run out of money, forcing them to return to "normal" life while finding some money to buy more drugs.
Signs & Symptoms of Crack Addiction:
Psychotic symptoms, such as hallucinations and paranoia
Persistent thoughts about smoking crack/strong cravings
Inability to stop drug use despite a strong desire to do so
A tendency to put a high priority on obtaining the drug
Smoking crack at the expense of finances, relationships, or other important aspects of life
Forming Tolerance to Crack
Like many other addictive drugs, one of the main drivers of addiction is the body's ability to form a tolerance to substances. This means that the body adapts to frequent drug use, and will change basic homeostatic (balance) mechanisms to decrease the overall effects of the drug.
This doesn't change the desire of the user to take more drugs; it only means they need to take more to achieve the same benefits.
Most people who try crack for the first time need about $20 worth of crack to get them through an entire weekend. Experienced crack users, who use it regularly and have developed tolerance often need to spend $200 to achieve the same high.
This is because of the tolerance formation. The body ignores as much of the drug as it can by changing balance internally.
This is problematic because the body changes to expect crack use—we rely on it to sustain homeostasis. If there's no crack in the system, the body is forced out of balance in the opposite direction as the body counterbalances the expected effects of the crack.
This is called dependence because we depend on the drug to remain in balance.
When we're dependent on crack to regulate homeostasis, we start to go through withdrawals if not actively on the drug. Withdrawal symptoms can be serious on crack.
Eventually, crack users reach a point where they no longer take the drug for recreation — instead, they take the drugs to avoid the side-effects of withdrawal.
Crack Withdrawal
Once tolerance forms, the body begins to crave crack cocaine almost immediately.
The side effects can be severe and an intense drive to stop the discomfort of withdrawal often drives people to seek out more of the drug at all costs — even at the loss of financial stability, relationships, or self-care.
Signs & Symptoms of Crack Withdrawal:
Depression
Anxiety & agitation
Irritability
An intense desire for more crack
Insomnia

Crack Overdose
Crack is a stimulant, so overdose symptoms tend to involve an overactivation of the nervous system.
Overdosing on crack cocaine is serious and life-threatening. The stimulating effects of the drug cause the heart to beat out of control — leading to strokes, heart attacks, and death.
It's also directly toxic to the kidneys, working in overdrive to clear the crack from the bloodstream in an attempt to stop its effects. One of the most common causes of death during a crack overdose is acute kidney failure.
Signs of Crack Overdose:
Agitation/excitability
Muscle tremors
Nausea/vomiting
Slowed or arrested breathing
Excessive heart rate
Chest pains
Loss of consciousness
Fever
Profuse sweating
Seizures
Hallucinations
Paranoia
Tendency towards violence
Inability to speak properly
Treating Crack Addiction
Crack cocaine addiction is treated by phasing the user off the drug over time. It's a controlled withdrawal, usually monitored at detox or rehabilitation centers.
Detoxing Crack
Detox is the first stage of recovery from a crack addiction.
In a controlled environment, crack users are given progressively reduced doses of the drug each day while doctors monitor their health and provide symptomatic support whenever possible.
Detoxing crack can take anywhere from 3 days, to 3 weeks.
The first three days are usually the hardest. Users will experience what's referred to as the "crack crash". Depression, fatigue, and flu-like symptoms will be overwhelming during this time.
After the first 3 or 4 days, most of the severe symptoms will subside, leaving a general feeling of being unwell, and intense cravings for the drug which fade gradually over time.
Byu about week three or four, symptoms start to improve. This is often called the "honeymoon phase". Mood improves, cravings subside, and outlook on life dramatically improves. People often mistake this phase as being cured of the addiction and often choose to leave rehab at this point.
This is not a good idea!
An estimated 66% of crack relapse occurs within the first three months of going clean. The honeymoon period often makes people think they're free from the grasps of the drug, but it can come back periodically for the first three months. If this happens while outside the rehab facility, the chances of a total relapse become dangerously high.
Side-Effects of Crack Detox:
Mood changes — usually aggression and depression
Agitation and anxiety
Cravings for more crack
Fatigue and malaise
Flu-like symptoms
Impulsive behaviors
Increased appetite
Poor concentration or attention
Insomnia
Suicidal thoughts
Exceptionally vivid dreams
Post-Acute Withdrawal Syndrome
Some users that go through detox will experience what's referred to as post-acute withdrawal syndrome. It's characterized by a continuation of withdrawal symptoms extending several weeks after the detox has ended.
The Role of Rehabilitation Centers in Crack Addiction Recovery
After graduating from detox, many crack users will be transferred to rehabilitation centers where they're continually monitored and rehabilitated via support groups, medical investigation, and separation from their normal environments and social interactions.
Rehabilitation can take anywhere from 30 days to a year depending on the program, and the success of the individual. For the best results, it's recommended that at least 90 days of rehab is completed before returning home.
This is because the chances of relapse is highest in the first 3 months after the initial detox. Staying in rehab for longer periods of time reduces the chances of opportunistic relapse, and establishes a stronger level of self-control to avoid taking the drug when cravings appear — which can come on suddenly even years after treatment. Having the tools to avoid relapse is the key to staying sober long-term.

Leveraging Halfway Houses
A halfway house is the next level of progression many ex-crack addicts will go through to further maintain their sobriety.
They function much like a normal apartment living situation, with rent and individual living areas, but usually cost significantly less money, and have things like curfews and strict no drug-use policies. These drug policies are usually enforced by frequent urinary drug testing.
Summary: Crack Addiction & Overdose
Crack is a freebase version of cocaine — a commonly abused stimulant drug and the third most common source of drug overdose deaths in the United States.
Crack users lose their ability to control urges and will become desperate to maintain a nearly constant high from the drug, purely to avoid the uncomfortable withdrawal symptoms.
There are some excellent treatment options available for those addicted to crack, starting with a detox before graduating to rehabilitation centers and halfway houses to maintain sobriety.
The sooner treatment is given the better the outcome for those affected. In a matter of about 90 days, you, or someone you love who may be addicted to crack can feel healthy, happy, and normal again.
All you need to do is make the call and organize rehabilitation therapy.
References
Hedegaard, H., Bastian, B. A., Trinidad, J. P., Spencer, M., & Warner, M. (2018). Drugs most frequently involved in drug overdose deaths: United States, 2011-2016.
Irwin, K. L., Edlin, B. R., Faruque, S., McCoy, H. V., Word, C., Serrano, Y., … & HIV Infection Study Team. (1996). Crack cocaine smokers who turn to drug injection: characteristics, factors associated with injection, and implications for HIV transmission. Drug and alcohol dependence, 42(2), 85-92.
Wallace, B. C. (1989). Psychological and environmental determinants of relapse in crack cocaine smokers. Journal of substance abuse treatment, 6(2), 95-106.
Sordi, A. O., Pechansky, F., Kessler, F. H. P., Kapczinski, F., Pfaffenseller, B., Gubert, C., … & von Diemen, L. (2014). Oxidative stress and BDNF as possible markers for the severity of crack cocaine use in early withdrawal. Psychopharmacology, 231(20), 4031-4039.
Belenko, S. R. (1993). Crack and the evolution of anti-drug policy. Westport, CT: Greenwood Press.