Marijuana is perhaps the most popular drug in the entire world, but it's illegal in most countries.
The active ingredients in marijuana are called cannabinoids. THC (tetrahydrocannabinol) is the primary psychoactive cannabinoid responsible for the "high" produced from using marijuana.
In order to create a legal alternative, manufacturers produced synthetic versions of THC, sold under the common names spice or K2. Some of these compounds are reportedly 4 or 5 times stronger than THC [2].
All synthetic cannabinoids are considered research chemicals and little is known about their long-term effects on health.
Recent anecdotal evidence from hospitals around the world highlights the immense danger of these compounds. The United Kingdom and other countries have even banned it.
The drug is marketed as a means of getting the marijuana "high" without risk of breaking the law or failing drug tests. The drug is most commonly used by high school kids and those in their early 20s.
Synthetic versions of THC are causing serious side effects —psychosis, emotional instability, lung damage, and physical and emotional addiction— after only a few weeks of consumption.
Making spice illegal has only made the problem worse. There's a growing population addicted to street-quality spice, which is often adulterated with toxic, highly addictive compounds such as benzodiazepines or rat poison.
We're going to go over what spice (K2) is, why it's dangerous, and what you can do to help someone suffering from spice addiction.
We'll also cover what spice overdose looks like, and what to do if you find someone overdosing on the drug.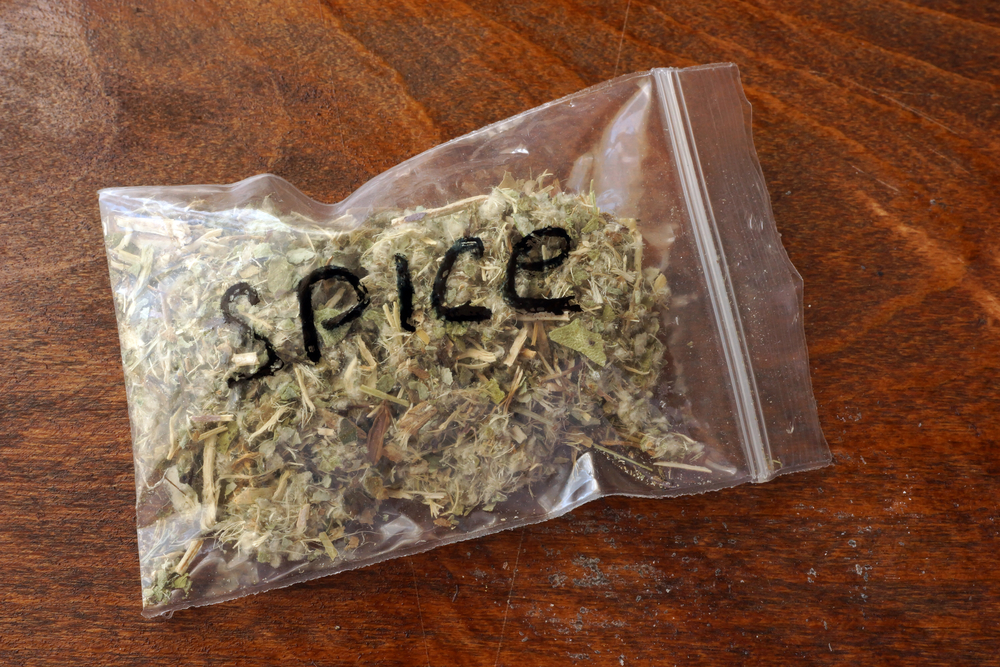 What is Spice Made Of?
Spice is sold as synthetic versions of marijuana extracts. However, closer investigation shows that it's nothing like marijuana, it's a combination of poorly understood synthetic research chemicals with vague similarities to the cannabinoids found in the marijuana plant.
Spice: Synthetic Cannabinoids
The marijuana plant (Cannabis sativa/indica) contains a series of about 113 different compounds known as the cannabinoids.
They're called cannabinoids because they interact with a system in the body known as the endocannabinoid system.
Endo– meaning "inside the body," and –cannabinoid because the compounds were first discovered in the cannabis plant.
The endocannabinoid system is made up of a series of receptors found on virtually all types of cells in the body but predominantly found in the immune and nervous systems.
The cannabinoid system serves as a regulator in all mammals. It plays an important role in cellular communication to maintain balance (homeostasis) in the body.
The cannabinoids found in the cannabis plant interact with this system to produce most of their effects.
Perhaps the most well-known cannabinoid, THC (tetrahydrocannabinol) is responsible for most of the plant's psychoactive effects. It works by stimulating the cannabinoid receptors in the brain and spinal cord. This changes neurotransmitter levels and produces psychoactive effects (visual and auditory distortions and changes in the creative thought process).
The synthetic cannabinoids in spice were created to mimic the effects of THC to produce a psychoactive high undetectable by drug tests.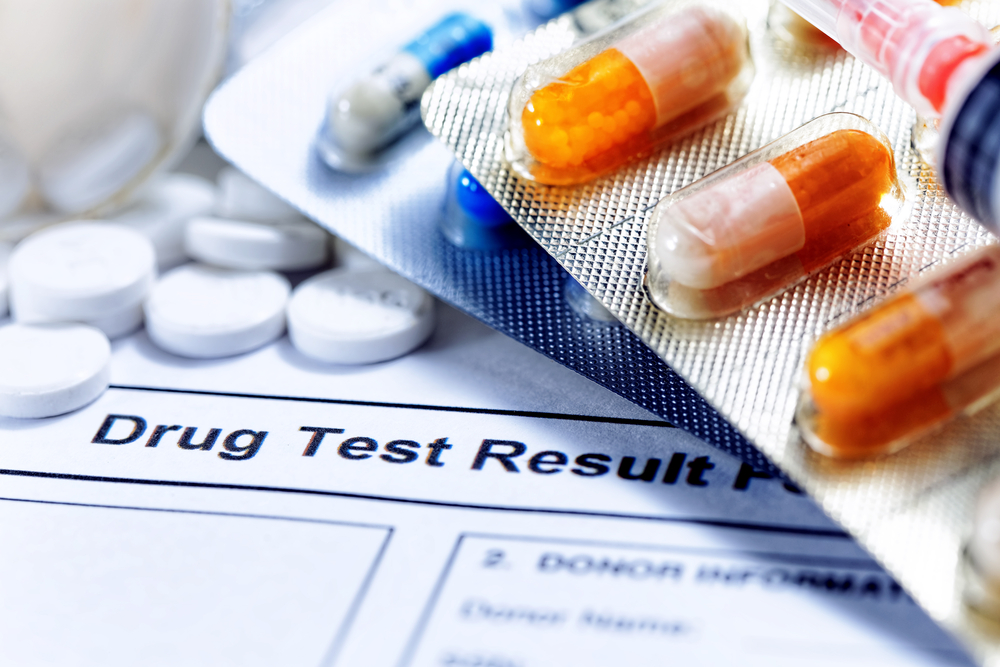 Where Did Spice Come From?
The synthetic cannabinoids in spice are intended to mimic the effects of THC — but they are nothing like the cannabinoids naturally found in the marijuana plant.
There are well over 700 different compounds used in spice blends, some of which are known to have dangerous side-effects but most are poorly understood.
The ingredient combinations of spice vary on the market. Depending on the manufacturer, they will create a cocktail of chemicals to spray onto dried leaf matter before the products are packaged for retail.
Most of these compounds exert their effects through the endocannabinoid system, much like THC, but with unpredictable results. Some of these compounds,are 100 times the strength of THC, causing a severe overreaction of the system and a long list of side effects.
Common Synthetic Cannabinoids Found In Spice:
JWH-018
JWH-073
JWH-200
AM-2201
UR-144
XLR-11
AKB4
Cannabicyclohexanol
AB-CHMINACA
AB-PINACA
AB-FUBINACA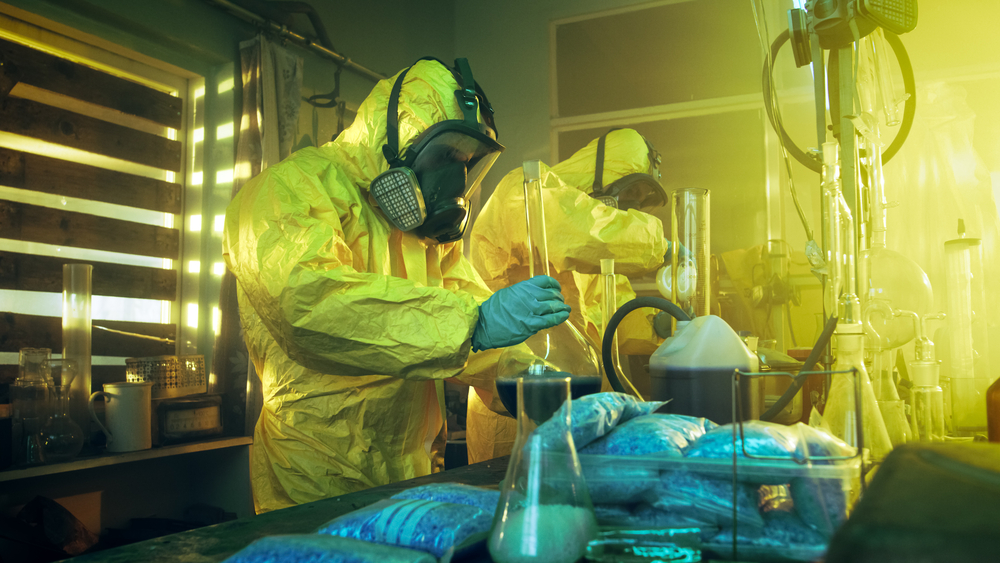 Is Spice Legal?
Marijuana is a popular drug all over the world, but it's illegal in most countries.
Scientists realized that they could create slight variations to the active ingredients in marijuana not regulated by the United States government.
This would allow them to sell products marketed to produce the same high, without the illegal status of marijuana. This was the birth of spice.
When spice first hit the market,  in 2008, it wasn't illegal. None of the compounds used in these products were listed in the controlled substances act, and they were legal world-wide.
Additionally, the packages containing spice often had the disclaimer "not for human consumption" — although it was obvious that this was the intention.
By the time regulators identified the active ingredient in spice and banned it, a new compound variation was released, and the process started all over again.
For years, regulators and spice manufacturers played the game of cat and mouse.
In 2010, President Obama signed the Synthetic Drug Abuse Prevention Act, which placed all psychoactive research chemicals into the schedule I listing — along with drugs like cocaine and heroin.
Unfortunately, this only made the problem worse by pushing spice users to seek these drugs elsewhere. People then started to make their own blends of spice to sell illegally — with devastating consequences.
What Makes Spice So Dangerous?
There are many dangerous aspects of spice.
Let's go over each one in detail.
1. We Have No Idea How These Compounds Affect the Body Long-Term
All of the synthetic cannabinoids used in spice are classified as research chemicals. Research chemicals lack the safety and efficacy testing other drugs or synthetic derivatives have already passed to prove they're safe for human consumption.
There have been countless compounds created in labs with the hope of having therapeutic value — only to fall flat during testing. The vast majority of these new compounds don't even make it to production because they're found to be unsafe, ineffective, or both.
The synthetic cannabinoids sold as spice have NOT undergone any of this testing, and the vast majority of them aren't safe — as many case-reports from emergency departments in hospitals across the country suggest.
In 2012, a case report was released of a 17-year old boy presenting with life-threatening side-effects of a synthetic cannabinoid known as K9 [4]. He experienced chest pain and an inability to control his own heart rate. It would go from very fast to very slow in a matter of minutes, dramatically increases the chances of fatal heart attack or stroke. Doctors were able to save his life, but report findings similar to this in other case studies with other patients using spice.
Other studies and cases reported spice use to cause seizure disorders [5]. Serious health issues include extreme dehydration, heart palpitations, renal failure, and death.

2. Black Market Spice Isn't What You Think it is
Some countries have yet to regulate or ban spice. However, whether a country does or doesn't ban the substance doesn't change the fact that people on the black market are producing their own versions of the drug to cash in on this relatively new market.
The black market does not need to list any of the ingredients on the package, and often add toxic and highly addictive compounds to the blend to increase psychoactive effects.
People are adding anything and everything they can think of that will produce stronger highs. Black market producers are making deadly "cocktails" of random drugs and spraying them on leaf matter sold as spice.
Every time someone uses spice, it's like playing Russian roulette with the brain. There is no way to know what they're putting into their body.
What Kinds of Compounds are Added to Blackmarket Spice?
Thousands of different drugs and substances can be added to spice blends. What people choose to add depends on the desired effects of the blend.
"Relaxation" blends often include things like benzodiazepines or opiates.
"Euphoria" blends contain things like crystal meth, crack, or even bath salts.
Some of the Most Common Adulterants in Spice Include:
Benzodiazepines (such as phenazepam)
Opiates (such as fentanyl)
Organic solvents
Rat poison
Synthetic cathinones (bath salts)
Ketamine

Some of the Additives in Black Market Spice are Toxic.
In Illinois, there were a series of deaths related to K2 in 2018 from a batch of spice laced with rat poison. There were a total of four deaths. Spice was responsible for these injuries due to an adulterant called brodifacoum. It's a chemical used in rat poison with no known psychoactive effects. It's pure poison.
Why rat poison was added to the spice was nothing short of malicious.
It highlights how little the people manufacturing this drug care about the wellbeing of their customers.
3. It's Impossible to Know the Safe Dose of Each Spice Blend
Some of the synthetic cannabinoids in spice are as much as 100 times stronger than natural cannabinoids. The packaging often lacks any information on the correct dose, making it easy to take far too much.
Depending on what else is added to the spice "cocktail," it doesn't take much for an overdose.
Spice overdose deaths appear to come in waves depending on the particular batch in circulating. In the span of a week in New Haven in (May 2018), roughly 100 people died from the drug. In Brooklyn, 56 people overdosed in a single month and another 40 in Dallas.
These bursts of spice-related deaths are sweeping the country in waves — nobody knows where the next outbreak will occur.
Spice (K2) Abuse & Addiction
What Does Spice Feel Like?
There are a lot of spice user accounts online, most of them negative — some even life-altering.
Many people don't remember their trip at all. They smoke the spice and wake up in a hospital after having seizures or extreme psychotic episodes.
Common Immediate Side-Effects of Spice:
Agitation and anxiety
Blurred vision
Chest pain
Hallucinations
Heart attack
High blood pressure
Kidney failure
Nausea and vomiting
Paranoia
Psychosis
Racing heart
Seizures
Shortness of breath
Is Spice Addictive?
Spice is addictive — even if addiction seems less obvious as other drugs.
Many people using spice don't become addicted right away. The process can take several weeks or months, starting with habitual use, and eventually leading to physical dependence and addiction.
Researchers seeking to identify the addictive potential of synthetic cannabinoids (spice) sent out an anonymous survey to identify the patterns of spice use among college students [1]. The study concluded that spice use had similar characteristics of abuse to other well-known addictive compounds.
There are even entire communities built around helping people addicted to spice find the help they need to get off the harmful compounds.
In the early days of spice addiction, treatment is much easier. Weaning off the drug, or quitting cold turkey and enduring the side-effects of withdrawal only take a few days. More advanced stages of addiction, however, can be incredibly hard to kick without professional intervention in the form of rehabilitation centers, or outpatient treatment programs.

Spice Withdrawal Symptoms
Like most addictive drugs, when someone becomes addicted to spice, the body changes to compensate for the effects of the drug.
As soon as the drug is no longer in the system, the body falls out of balance until it reverses these changes. Until this happens, there are some negative side-effects that can range from mildly uncomfortable (l poor concentration and fatigue), to excruciating (widespread pain and muscle tremors).
It can be hard to predict the side-effects of spice withdrawal because of the wide range of synthetic compounds and other additives used to manufacture spice.
Common Spice Withdrawal Symptoms Include:
Anger/irritability
Anxiety/nervousness
Coughing
Coughing fits
Depression
Diarrhea
Drug cravings
Headaches
Impatience
Inability to eat or drink
Insomnia
Internal restlessness
Muscle tremors
Poor concentration
Seizures
Tremors
Vomiting

Seeking Treatment for Spice Addiction
Spice addiction is treated in much the same way as other drug addictions. Starting with a period of detox in a rehabilitation facility or dedicated detox center, spice is either ceased cold-turkey or weaned off gradually over the course of a few days.
Doctors and nurses remain on standby to alleviate any medical emergencies that may arise and administer drugs and emotional support to help recovering addicts get through the process safely.
The next phase involves rehabilitation — usually through techniques such as separation from normal habit triggers and social circles, periods of personal contemplation, group therapy, drug therapy, and psychological assessment and counseling.
Rehabilitation is highly recommended for spice addiction because relapse rates are exceptionally high among past spice users. Some people who quit years ago still crave the drug — so it's especially important to instill strong habits and mental tools to resist relapse.
The longer someone spends in a rehabilitation facility—up to about 3 or 4 months— the less likely they are to relapse after returning to normal life and all the triggers that come along with it.
Some claim that ending an addiction to spice or K2 can be as difficult as quitting crack cocaine or heroin. The more support they can receive the better.
Spice Overdose
Spice overdose is common — but tends to come in waves depending on the batch currently in circulation. We often find pockets of overdose deaths in a given region, sometimes numbering a few dozen in a single week in any one state or city.
Overdose is often the result of the additives included in a particular blend of spice — which can range from fentanyl to rat poison. Manufacturers are putting basically anything into these products that will cause a psychoactive effect on the brain — irrelevant of their level of safety.
Synthetic cannabinoids themselves can also cause overdose, mainly through overstimulation of the heart muscle.
The cannabinoids in spice are reported to be up to 5 times more potent than THC and lack the protective effects of other compounds found naturally in the cannabis plant. The result is a powerful activation of the endocannabinoid system, which is responsible for controlling a number of different processes in the human body.
The most common cause of spice-related overdose deaths are strokes, and heart attacks.

What to do if Someone is Addicted to Spice
There is little anybody can do in an active spice overdose. Even in hospitals, the only form of treatment available is to support the heart and attempt to reduce harm.
Through the application of various drugs aimed at either slowing or speeding the heart rate, doctors can buy overdose victims time to (hopefully) eliminate enough of the drug from their system to recover — though in many cases there is irreversible damage to the heart or brain.
The best form of treatment for spice overdose remains prevention.
Getting help for people hooked on the drug is the first line of defense, and prompt treatment can go a long way in helping people return to a healthy, happy state of being.
References
Vandrey, R., Dunn, K. E., Fry, J. A., & Girling, E. R. (2012). A survey study to characterize use of Spice products (synthetic cannabinoids). Drug and alcohol dependence, 120(1-3), 238-241.
Aung, M. M., Griffin, G., Huffman, J. W., Wu, M. J., Keel, C., Yang, B., … & Martin, B. R. (2000). Influence of the N-1 alkyl chain length of cannabimimetic indoles upon CB1 and CB2 receptor binding. Drug and alcohol dependence, 60(2), 133-140.
Hammersley, R. (2010). Dangers of banning spice and the synthetic cannabinoid agonists. Addiction, 105(2), 373-373.
Young, A. C., Schwarz, E., Medina, G., Obafemi, A., Feng, S. Y., Kane, C., & Kleinschmidt, K. (2012). Cardiotoxicity associated with the synthetic cannabinoid, K9, with laboratory confirmation. The American journal of emergency medicine, 30(7), 1320-e5.
Havenon, A. D., Chin, B., Thomas, K. C., & Afra, P. (2011). The secret "spice": an undetectable toxic cause of seizure. The Neurohospitalist, 1(4), 182-186.